Saudi Arabia
Yemen
Clashes leave 2 Zionist Saudi regime soldiers dead on Yemeni border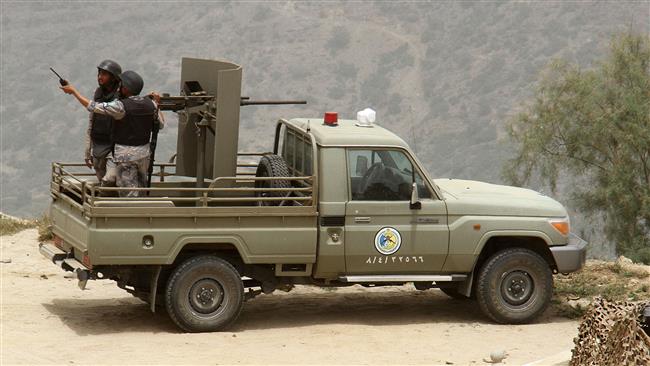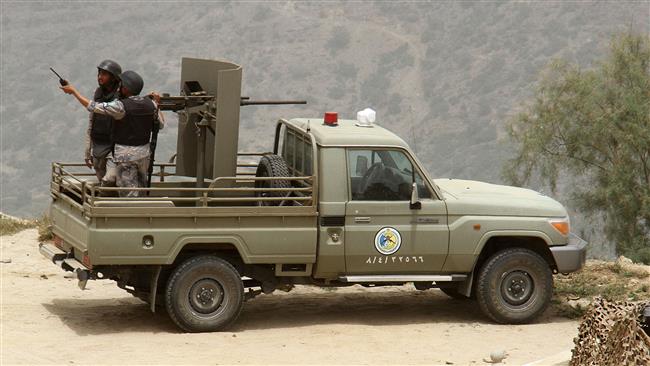 A fierce exchange of fire between zionist Saudi regime forces and Yemeni popular committees backed by Houthi revolutionaries has left two Saudi border guards dead and two others injured on the kingdom's border with Yemen.
Informed sources, requesting anonymity, said the gunfight broke out between the two sides at Akameh region, located in Saudi Arabia's southwestern province of Najran and near the border with Yemen, on Friday, Arabic-language news website msader-ye.net reported.
The sources added that the clashes between Saudi soldiers and members of Yemen's popular committees continued into the late hours of the night on Friday, with the two sides pounding each other's positions with mortar shells and artillery rounds.
On April 3 two Saudi soldiers were killed during a border shootout between Saudi troopers and Yemen's revolutionaries.
The development came a day after a Saudi soldier lost his life and 10 others sustained injuries in a similar exchange of fire across the Yemeni border.
Meanwhile, four civilians, including a pregnant woman, were killed and 3 others injured on Saturday morning, when Saudi military aircraft fired several missiles into a number of houses in al-Matammah district of Yemen's northern al-Jawf province
Saudi Arabia's air campaign against Yemen started on March 26 without a UN mandate in a bid to restore power to Yemen's former fugitive president, Abd Rabbuh Mansur Hadi, a close ally of Riyadh.
Hundreds of civilians, including women and children, have been killed in the attacks.