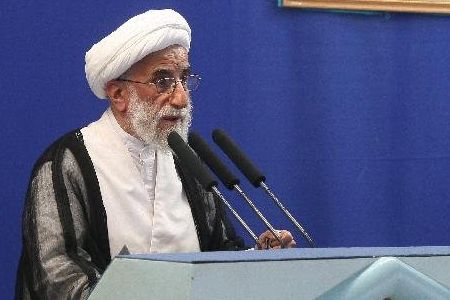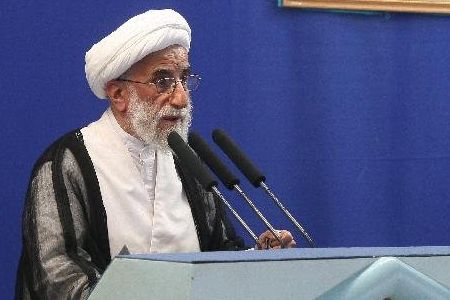 Senior Iranian cleric Ayatollah Ahmad Jannati has hailed President Mahmoud Ahmadinejad's visit to Lebanon for "reinforcing resistance in the Middle East."
Ayatollah Jannati on Friday praised President Ahmadinejad's valor and resistance in confronting the West's threatening rhetoric.
"This is the characterizing feature of the Islamic Republic not to bow before the enemy and this bears an anti-Israeli and -US message while supporting Palestinians," Tehran's interim Friday Prayers leader told worshippers in the capital.
Ahmadinejad's presence in Palestine's neighboring country sent a message of Iran and Lebanon's support to the people of Palestine, the cleric noted.
Ayatollah Jannati expressed gratitude for the warm welcome Lebanon extended to the Iranian president during his two-day visit to the country while praising Ahmadinejad's use of an unarmored vehicle despite the sensitive security situation there.
"This initiative cost the enemy a great deal: Iranian officials are so secure and have confidence in people…," he said, expressing hope that the presence of different political factions in the event would serve unity in the divided nation.
Ahmadinejad symbolizes support for the oppressed, resistance against oppressors and support for the Palestinian cause and this explains the overwhelming welcome extended by the Lebanese, said Ayatollah Jannati, describing the slogans chanted in support of the Iranian president as a "sledgehammer striking Israel in the head."
On the significance of Muslim unity, the cleric hailed a fatwa (decree) by Leader of Islamic Ummah and Oppressed People Imam Seyyed Ali Khamenei, which bans insulting the Prophet Mohammad's wives and Sunni sanctities.
Ayatollah Jannati said the decree foiled the enemy's plot of using misled clergymen and scattering seeds of discord among the Ummah.