Middle East
Cleric highlights necessities for Islamic civilization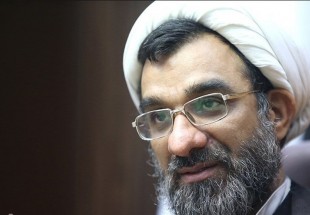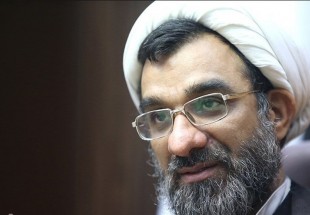 Hujjat-ul-Islam Abdul Hussein Khosro Panah, director of Hekmat o Falsafe (Wisdom and Philosophy) Research Center attending the conference on Iran and the Arab World Facing Regional Challenges highlighted solidarity among Islamic denominations and cooperation among different nations and governments as the keys for Islamic civilization, reported Taqrib News Agency (TNA).
Iranian cleric in his speech referred to examples from history of Islam in different countries and said," Whenever different Islamic denominations and Muslim ethnicities have left hostilities and joined each other, they have made great promotions."
He underlined cooperation of all Abrahamic religions against the contemporary secular and arrogant world and said," Present secular world is not only distancing from God Almighty but also hastens towards annihilation with mottos of humanism."
Hujjat-ul-Islam Khosro Panah criticized Islamic governments which imagine they can achieve development and civilization with the help of European and American governments or the Zionist regime of Israel and called that a vain illusion because the nature of west is arrogance, colonialism and enrichment based on utilitarian rationalism.
The cleric demanded reasons why Iranophobia and Shiaphobia have substituted the truth, hostility of the Zionist regime or why Muslim governments have forgotten Islamic resistance in Palestine and Lebanon and give cold shoulder to massacre of women and children by the Zionist regime and Takfiri (excommunication) groups.
Director of the research center stressed," Motto of the late founder of Islamic Revolution, Imam Khomeini (RA) and Supreme Leader Ayatollah Khamenei was focused on unity among world Muslims and abhorrence of their shared enemy, Zionist regime of Israel are in line with modern Islamic civilization." And added," I analyze this motto as plurality in unity where plurality equals different governments and ethnicities and unity means being in the path of a unified Islamic civilization."
Iranian figure in his speech noted that Iran's major project is to defend the oppressed and cooperation with the Arab world in a bid to achieve Islamic civilization and this project will not happen without proximity of different Islamic denominations and cooperation among different nations and their governments."
The scholar also warned against religious, political and ethnic sectarianism and the issue of Takfir as hurdles for Islamic civilization.
Top cleric said the realization of cooperation between Iran and the Arab world is possible through marriage of rationality and orthodoxy so that the issue of ignorance is settled and lack of belief is marginalized stressing that religious beliefs without rational basis will lead to petrifaction and rationality without religious beliefs will end in annihilation of human being.
According to the scholar, dialogue among Muslim elites to defend Islamic borders as well as intervention of the scholars to stop regional wars and also scientific exchanges among academic and research centers are solutions to provide the grounds for cooperation among Muslims and achieving Islamic civilization.