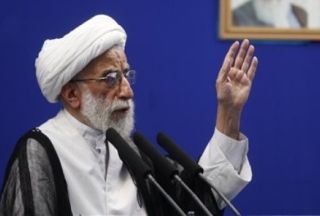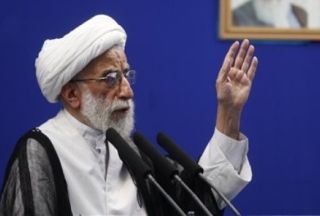 Ayatollah Ahmad Jannati says the new round of UN Security Council sanctions against Tehran over its nuclear program further reveals the West's hostility towards Iran.
Tehran's interim Friday Prayers leader said the new sanctions only harmed the US and its allies given Tehran's initiative to issue a trilateral nuclear fuel swap declaration with Brazil and Turkey.
"This declaration laid bare their accusations and lies, and showed that the Islamic republic is not after the production of nuclear weapons," IRNA quoted Ayatollah Jannati as saying on Friday.
The prominent cleric, who also heads the Guardian Council, described the declaration as proof of Tehran's willingness to pursue a "peaceful" nuclear program.
"This declaration convinced the majority of the world but they (world powers) gave themselves away by adopting new sanctions," he added.
Ayatollah Jannati said the Security Council's resolution sought to humiliate the Islamic Republic by ordering the inspection of Iranian vessels and planes, which he said was rendered ineffective by Tehran's timely declaration.