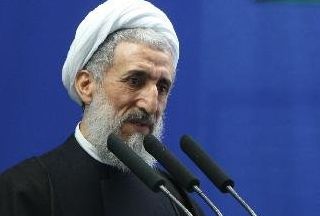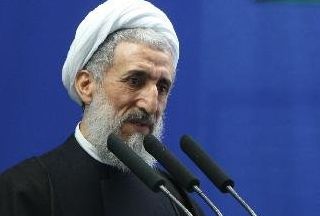 Tehran's interim Friday Prayers Leader Hojjatoleslam Kazem Seddiqi has slammed the recent UN sanctions against Iran, calling the Security Council an "anti-security" entity.
"This approach showed that the United Nations does not exist and that the Security Council is an 'anti-security' council," Seddiqi said in his sermon.
He vowed that the "Iranian nation will not only show resilience in the face of such sanctions but will also develop more resistance and solidarity."
Recalling Western pressure on Iran since the 1979 victory of the Islamic Revolution in the country, Seddiqi dismissed said the issue of sanctions is nothing new to Iranians.
"It appears that you have yet to know the Iranian nation," he addressed the Western powers.
"Throughout the eight years of war (with Iraq) …and under savage and chemical attacks, we did not fear sanctions. These new sanctions will also be ineffective."
Hojjatoleslam Seddiqi further condemned the toughened sanctions as a plot to fuel political discord in the country and in hopes of seeing the "collapse of the establishment."