Iran
Cleric stresses role of religions in prevailing global peace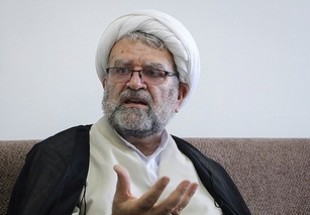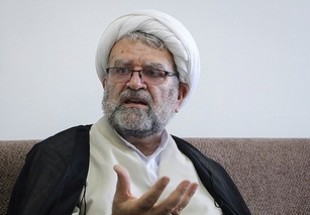 Hujjat-ul-Islam Mohammad Salar, member of the strategic council at Ahlul Bayt (AS) World Assembly, detailed his views on recent crisis in the world of Islam and across the globe referring to Islamic proposals to counter hostile intrigues which block the path to reach global peace, reported Taqrib News Agency (TNA).
He expressed regret that arrogant and dominant powers in the west particularly the US and its allies have employed all military, political, economic, media and cultural capabilities to humiliate and exploit world nations sparing no effort to loot other countries.
"Destabilizing Islamic countries, supporting Daesh terrorist group, inaction against atrocities by Saudi-led coalition on Yemen and also Zionist crimes in the occupied Palestine are all in line with hegemonic objectives of the US and western countries " said the cleric and called them the biggest threats against humanity and global peace.
Hujjat-ul-Islam Salar quoted the holy book of Islam to count academic debates and negotiations as solution to counter hostile intrigues and reaching global peace.
Iranian religious scholar also noted," To explain the culture and teachings of Islam as a religion of peace, justice and affection in contrast to American-style Islam, which is a plaything for Takfiri and Wahhabi groups can be another strategy towards prevalence of peace in the world."
He stressed," To highlight Islamic solidarity, in a bid to foiling colonial projects to divide Muslim communities and unveiling pro-terrorism countries, revealing the threats posed by Takfiri groups, reviewing necessity of confronting Daeshi ideologies for the public are other possible ways to foil plots against peace and solidarity."
He highlighted the role of religions in and theological teachings in prevailing peace and justice expressing regret that distancing from spirituality, morality and religious teachings as one of the reasons behind tensions and wars in present world.
He called Islam as religion of kindness, peace and friendship and Prophet Mohammad (PBUH) as messenger of love and justice for all.