Iran
Middle East
Yemen
Cleric: Yemeni Resistance Inspired by Iran's Sacred Defense
A senior Iranian cleric lauded Yemeni people's strong resistance to foreign aggression, saying the battle against invaders has been inspired by Iran's fight against the Iraqi imposed war in the 1980s.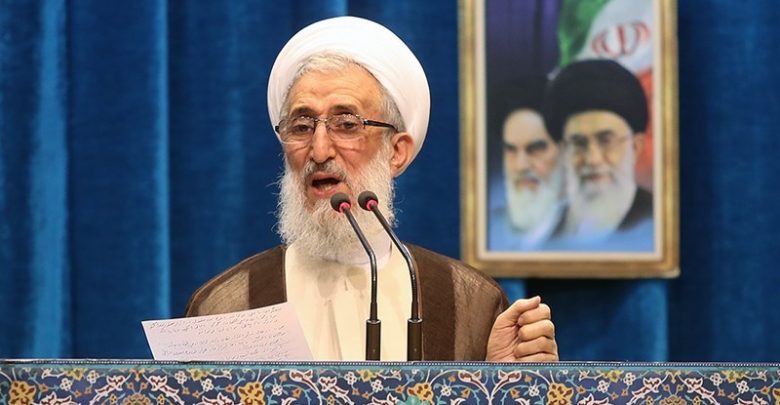 Addressing worshippers in Tehran on Friday, Ayatollah Kazem Seddiqi said the Sacred Defense -eight years of Iranian resistance to a war imposed by former Iraqi dictator Saddam Hussein- has had a profound and constructive influence on the other nations.
The fact that the Yemeni forces have been resisting to the Saudi-led military campaign for five years reveals that the "Yemeni uprising is begotten by the Sacred Defense" of the Islamic Republic, the cleric added.
Ayatollah Seddiqi said the Yemeni people have been inspire by the resistance of the Iranian forces, who stood against all world powers for 8 years and did not allow the enemy to conquer an inch of the Iranian soil.
Last month, Leader of the Islamic Revolution Ayatollah Seyed Ali Khamenei congratulated the people of Yemen on their successful resistance against foreign aggression and called for confronting a plot hatched by Saudi Arabia and the United Arab Emirates (UAE) to partition the Arabian Peninsula.
In a meeting with a delegation from Yemen's Houthi Ansarullah movement in Tehran, Ayatollah Khamenei congratulated the Yemeni people on their successful resistance in the face of the military aggression, asserting that the oppressed nation will undoubtedly emerge victorious.
"A good future" is awaiting the Yemeni people, the Leader noted. "With divine grace, they will form a strong government and achieve progress within the framework of that government."
Tens of thousands of people have died since Saudi Arabia led a coalition of its allies — most notably the UAE — in a US-backed war against the Arab world's most impoverished nation aimed at reinstating Yemen's former Riyadh-friendly government.
The Houthi movement, backed by allied Yemeni armed forces, has been successfully defending the nation against the Saudi-led aggression.