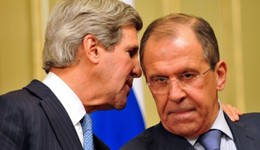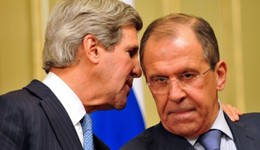 US Secretary of State John Kerry discussed with his Russian counterpart, Sergei Lavrov ways to settle the ongoing crisis in Syria, as well as preparations for Geneva International Conference.
In a statement issued on Sunday, the Russian Foreign Ministry said that the Kerry and Lavrov exchanged in a phone call on Saturday viewpoints over means of settling the crisis in Syria and the preparations for Geneva conference.
Interfax reported that the conversation was held at the initiative of Kerry.
Earlier on Friday Kerry stressed, during a press conference with his German counterpart, Guido Westerwelle , Washington's commitment to cooperate with Russia and other countries in a bid to prepare for the conference aimed at resolving the current crisis in Syria.