Iran
Middle East
North America
Cmdr. suggests Iran warning made US call off strikes
The head of Iran's Passive Defense Organization has suggested that a stern warning by Iran compelled the United States to step back from a purported decision to strike targets inside Iran after the downing of an intruding US spy drone.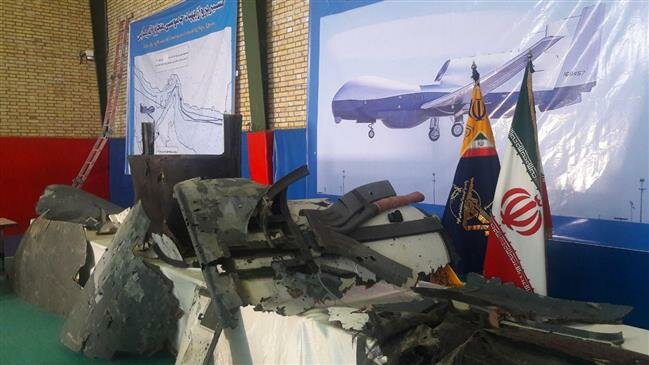 On June 20, Iran's Islamic Revolution Guards Corps (IRGC) shot down an advanced US-made RQ-4 Global Hawk that had intruded into Iranian airspace. In a tweet early the next day, US President Donald Trump said he had initially approved military strikes against Iran but had called them off just 10 minutes before they were launched.
Speaking on Sunday, Brigadier General Gholamreza Jalali, the head of Iran's Passive Defense Organization, said that the US had via diplomatic intermediaries conveyed the message that it sought to conduct "a limited operation in some low-value terrain [merely] to save face" and asked Iran not to respond.
"The Islamic Republic's reply," he said, "is that we will hold any operation as declaration of war and will respond to it, and that if you started a war, Iran would define its terms and would be the one to end it."
On June 21, Reuters claimed that two unnamed "Iranian officials" had told the news agency that Trump had notified Tehran via Oman of imminent attacks after the downing of the drone.
"In his message, Trump said he was against any war with Iran and wanted to talk to Tehran about various issues…," it cited one of the officials as saying. "However, we told the Omani official that any attack against Iran will have regional and international consequences."
Iran's IRGC shoots down intruding US spy droneIran's Islamic Revolution Guards Corps shoots down an intruding American spy drone in the country's southern coastal province of Hormozgan.
The drone that Iran shot down was targeted with Iran's indigenous Khordad 3 air defense system. Its operators received warnings by the IRGC to leave Iranian airspace before it was shot down.