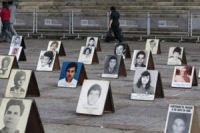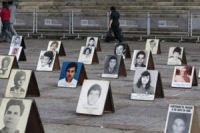 The Colombian government and the Revolutionary Armed Forces of Colombia (FARC) have agreed to set up a truth commission to probe thousands of deaths in five decades of conflict.
According to Press TV, negotiators from the two sides made the decision to form the commission during Cuban-hosted talks in Havana.
"What we are announcing today is a historic step forward on the effort to put victims at the center of the (peace) process," said ex-vice president, Humberto de la Calle, Colombia's lead government negotiator.
The leftist rebels and the Colombian government also agreed to recognize victims on both sides of the conflict, as well as address the victims' rights, reparations and safety guarantees.
The move is seen as a step toward a possible final peace deal ending the 50-year-old conflict in Colombia.
In addition, the FARC declared a unilateral ceasefire that will stretch from June 9 to 30, covering the period of the country's upcoming presidential election.
On June 15, the country will hold a presidential runoff between incumbent President Juan Manuel Santos and conservative Ivan Zuluaga. The presidential vote is widely seen as a referendum on Santos' 18-month-long peace negotiations with the country's rebels to end the conflict.
Santos has described the runoff as a choice "between those who want an end to the war and those who prefer a war without end."