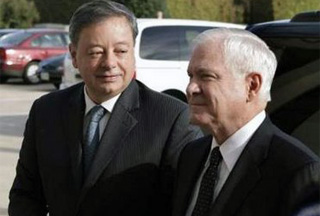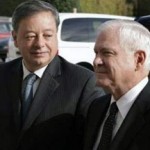 Bogota is on the verge of signing a military pact with Washington, granting the US access to Colombia's bases, in what the two allies describe as an enhanced war on "narcoterrorism."
The visiting Colombian Defense Minister Gabriel Silva told reporters in Washington on Tuesday that the accord "will be signed when I return to Bogota at the end of the week."
"It is possible" the signing will be as early as Friday, said Silva, who was in Washington for talks with US Defense Secretary Robert Gates, Xinhua reported.
The controversial deal has been criticized by the regional countries, which deem the US presence in the region as a threat to regional security.
The outspoken Venezuelan President Hugo Chavez has warned that allowing US access to military bases in the region engulfs the continent in "winds of war."
Colombia has tried hard to explain that Washington posed no threats to its apprehensive neighbors.
"It is another step in a cooperation effort that has lasted for more than 50 years, and specifically aimed at drug trafficking," he told reporters.
"The agreement has no geopolitical or strategic connotation other than being more effective in the fight against drug trafficking."
As the foremost ally of the US in the region, Colombia has been a major recipient of US aid.
Bogota has collected around $6 billion in aid since 2000.