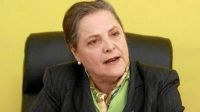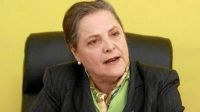 A candidate for Colombia's presidency says the latest legislative elections held in March in the South American country were plagued with irregularities.
"Now after the elections the parties talk about electoral fraud and lack of guarantees. This is not only about my party but also the ex-president, Alvaro Uribe Velez' party as well as the conservative party," Clara Lopez Obregon, who heads the only opposition group in Colombia, said in an interview with Iran's Hispan TV on Monday.
She also slammed the Colombian government for distributing public budget among parliament members to buy their votes and garner support for the re-election of incumbent President Juan Manuel Santos.
Obregon said the opposition does not have a representative in electoral organizations so that it can follow up irregularities.
The center-right Social Party of National Unity won the legislative elections last month. Colombia's presidential election is scheduled for May 25.