Islamic Unity
Coming resistance Cleric Confab is effective in upholding unity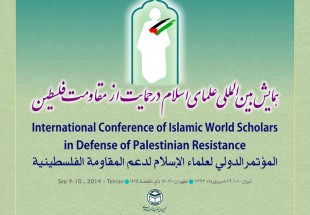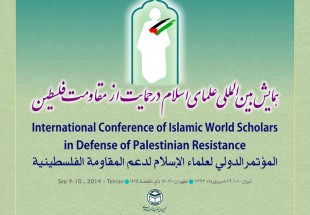 The political analyst Hasan Hani Zade in an exclusive interview with Taqrib News Agency (TNA) beckoned to the first Intl. Conference under the banner of "Resistance Cleric "which is slated to be mounted in coming days in Iran Capital city of Tehran and underscored holding the conference of Resistance Cleric can be literally effective in upholding unity among resistance front and anti-Israeli groups.
"Regarding the place and status enjoyed by the Islamic Republic of Iran, mounting such gathering and event can be influential in the region," said Hani Zade.
He pointed to the plagued situation and catalog of vandalism happening in Syria, Iraq and Lebanon and underlined mounting such event can put an end to the unremitting situation and present chaos some Muslim countries are mired in.
Elsewhere in his remarks, Hani Zade put accentuation on this very line that recent Israel defeat and fiasco in Palestine unveils the regime vulnerability and unmasks this fact that the regime is doomed to be discomposed in the near future.
Needless to say, Israel's recent war on Gaza ended on August 26 by an Egyptian-brokered truce, which took effect after Cairo negotiations. The deal stipulates the ease of Israel's blockade as well as the provision of a guarantee that Palestinian demands will be met.
Israeli warplanes and tanks started pounding the blockaded enclave in early July, inflicting heavy losses on the Palestinian land.
Almost 2,140 Palestinians, mostly civilians, including women, children and the elderly, were killed in 50 days of the Israeli onslaught on Gaza. Around 11,000 others were injured.
Tel Aviv says 72 were killed on the Israeli side, but Hamas puts the number at much higher.
It is worthwhile nothing that regarding the aforementioned recent event, the first international conference of Resistance Clerics slated to be held on September 9-10 in Iran Capital City of Tehran.
So many clerics and scholars will partake in the event, sitting at talks over the standing problems and setbacks Muslims are mired in.