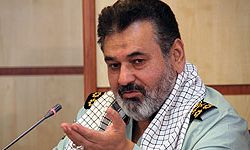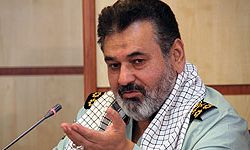 Chief of Staff of Iran's Armed Forces Major General Hassan Firouzabadi said that the al-Qaida and Takfiries which have been formed and supported by the western states will change direction and fight against the West's interests in the near future.

"The day is not far when the al-Qaeda and Takfiries will be aware of the West's deception and change their direction to move against the West's interests," Firouzabadi told FNA on Saturday.
He also said that the arrogant powers can use terrorists for a period of time but they should know that the al-Qaeda and Takfiries will turn into a thorn in their sides one day.
Earlier, a prominent Jordanian lawmaker also mocked the US excuse for its military presence in the region under the guise of war on terrorism, saying that Washington is the main supporter of terrorists, specially the Al-Qaeda in Syria.
"… first of all, terrorism is a product of Americans and they were the ones who supported the Al-Qaeda in Afghanistan and are now supporting the Al-Qaeda terrorism which has targeted Syria," Fowad Dabor told FNA in Amman in June.
"These are the Americans are providing terrorists in Syria with all types of military, arms, logistic, training and financial aids. In fact, they are deployed in the region and claim to be fighting against terrorism, while they themselves are terrorists," the Jordanian legislator underscored.
Many senior analysts and political experts in the Middle-East are concerned about the growing alliance between the US and the Al Qaeda terrorist group, cautioning that Washington is reviving the group to target security of the region.
Speaking to FNA, Director of the Arab and International Strategic Studies Center Qaleb Qandil said that Washington has freed hundreds of al-Qaeda prisoners in Iraq before withdrawing its forces from the war-torn country and infiltrated these terrorists into Syria to carry out attacks against the Syrian people.