Iran
Commander: Armed Forces Monitoring All Threats in Region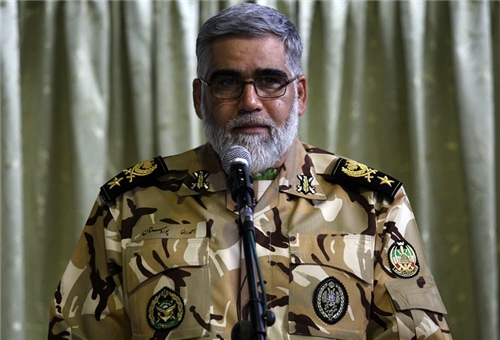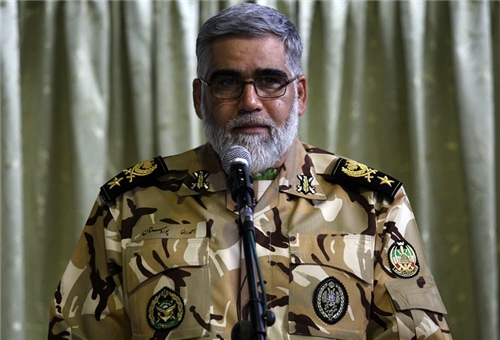 The Iranian Armed Forces have a close watch on all activities and threats in the region, Commander of the Army Ground Force Brigadier General Ahmad Reza Pourdastan said on Saturday.
"We constantly monitor all threats in the region and produce equipment and adopt measures proportionate to them," Pourdastan told reporters in Tehran today.
"The Army is able to respond to any threat on the ground, in the sea and in the air, counter it crushingly and nip it in the bud," he added.
Senior Iranian officials and commanders have on occasions said that Iran has a close watch on the movements and bases of the trans-regional forces in the neighboring countries and the region, underlining that the Iranian armed forces are fully prepared to repel enemy threats.
In relevant remarks in October, Supreme Leader of the Islamic Revolution Ayatollah Seyed Ali Khamenei described the Iranian Armed Forces' full preparedness as a major deterrent to enemy attacks, and meantime stressed that the country will not step back in case of any foreign aggression.
"Because of their Islamic teachings, Iranian nation are not the men of aggression and invasion but they will not fall short of confronting any aggression," Ayatollah Khamenei said, addressing Iranian military units in Northeastern province of North Khorassan at the time.
The Leader lauded Iran's high military preparedness, and stated, "The only reason the power mongers' motivation for waging war has downgraded or getting weakened is the general readiness of Iranian nation and the defense readiness of the armed forces."
The Leader said general readiness of Iranian nation, especially the youth, is today in the highest possible level compared to the past and the armed forces are more prepared and more powerful than the past.