Iran
Commander Describes Iran as "Major Regional Player"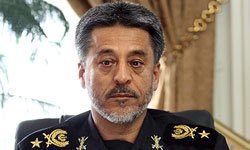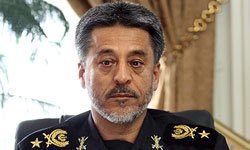 Iranian Navy Commander Rear Admiral Habibollah Sayyari underlined Iran's influential role and clout in the region, saying that Tehran has a big say in regional decisions and moves.
"Today, the Islamic Republic of Iran stands atop the world news and we are a decision-maker in South Asia," Sayyari said in Iran's Northern port city of Bandar Anzali on Wednesday.
"Today Iran is a major player in the region," Sayyari stated, adding, "No move will be done in the region without Iran's decision."
"Iran now possesses military, political and social might and that has brought honor for the Iranian nation," Sayyari underscored.
In relevant remarks earlier this month, , Iranian Parliament Speaker Ali Larijani said Iran enjoys such a powerful and vast regional influence that it cannot be ignored by the world powers
"In the past, Iran had been known as a US-backed power … but today it has reached a point that no world power can ignore its influence in the region," Larijani said at the time.
"Today, Ian has achieved a scientific and technological power that the West has resorted to adventurist moves against the Iranian nuclear and missile academy in the last few years to hinder this growing scientific trend," the Iranian speaker said.