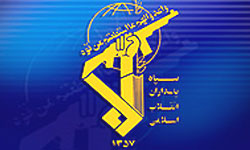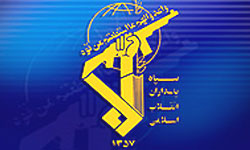 An Islamic Revolution Guards Corps (IRGC) commander in the western city of Mehran announced on Wednesday that the force is fully ready to confront and repel any kind of enemy attack against the country.
"The enemies of Islam have stepped into the battlefield against the Iranian youth through launching different kinds of cultural invasions" which are possibly more dangerous than the war of weapons, Rahmkhoda Torktaz told FNA.
"It is now our responsibility to identify the enemy's plots and plan against these plots to create a strong barrier similar to (what we did in) the era of the holy defense (8-year Iraqi imposed war against Iran 1980-1988)," he added.
Earlier, The Islamic Revolution Guards Corps (IRGC) Commander Major General Mohammad Ali Jafari had called for comprehensive efforts in all the cultural, economic, political and social grounds to confront the soft threats posed against the Islamic Republic.
"IRGC's strategy for confrontation with soft threats comprises preventative measures, full intelligence information on the type of a given threat and the time of its occurrence and plans for preventing its occurrence and formation," Jafari noted.
"Confronting soft threats in all the cultural, economic, political and social arenas is the most important need of the (Islamic) ruling system," the commander added.
Jafari further stated that the IRGC is preparing infrastructures for confronting military, hard and soft threats, adding that the IRGC entrusted the duty for confrontation against soft threats to the Basij (volunteer) forces.