Iran
Commander: Iran Not to Allow US, Others to Cross Redlines, Ready for Encounter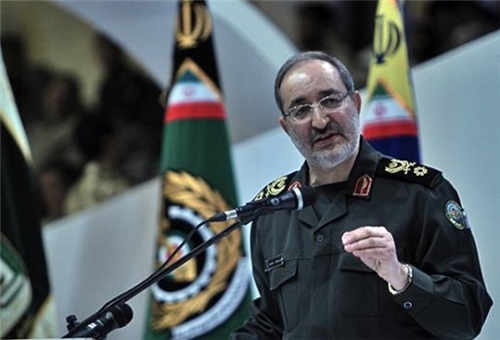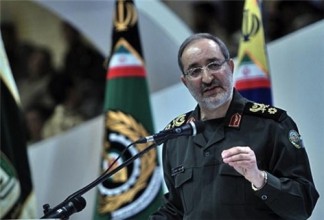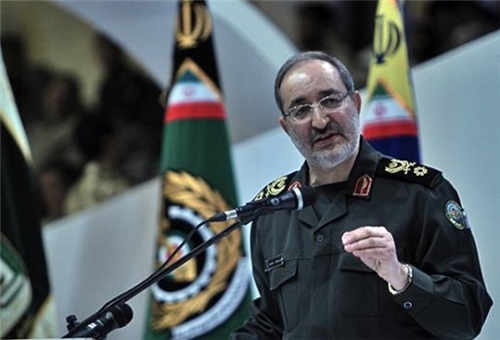 Iran won't allow the US and other powers to ignore the redlines that Tehran has specified for its talks with the Group 5+1 (the US, Russia, China, Britain and France plus Germany), a senior commander said, stressing that Tehran is ready to counter the West's excessive demands.
"Based on a strategic illusion, the US has made a strategic mistake in dealing with Iran's nuclear energy issue and the sanctions, imagining that it can change the Islamic Republic of Iran's behavior," Deputy Chief of Staff of the Iranian Armed Forces for Cultural Affairs and Defense Publicity Brigadier General Massoud Jazayeri said after Iran and the G5+1 ended another round of negotiations in Vienna on Friday without any result and after Iranian sources said the talks failed in making tangible progress due to the US for its excessive demands from Tehran.
"We don't allow the Americans and others to cross our redlines and if necessary, we will encounter them," he added.
Jazayeri referred to the US and its allies' failures in their plots against the regional states, specially in Iraq, Afghanistan and Syria, and said Washington is attempting to make up for its failures by showing a gesture of success in the confrontation with Iran but "Tehran will never allow its interests to be impaired".
Iran and the Sextet of powers wrapped up their fourth round of talks in Vienna on Friday.
The Iranian negotiators had several rounds of bilateral talks with the delegations of the EU and the Group 5+1, including a rather lengthy meeting with the US team, during their three-day-long talks in the Austrian capital.
On the third day of the Vienna talks, a senior diplomat close to the Iranian team of negotiators urged the Western states to stop their excessive demands, reiterating that Iran is standing firm on its rights.
"The West should give up its excessive demands and gather a precise assessment of the realities existing on the ground," the diplomat told FNA in Vienna on Friday afternoon, stressing that the policy of pressuring Iran has always proved futile and backfired.
The source said the Iranian negotiators have come to Vienna to establish the nation's rights, reiterating that they would never retreat along this path.
He said "difference in views, specially around such a vital discussion as Iran's nuclear issue, is considered to be natural", but "given the recent developments, the western states are displaying that they are not practicing the pragmatism that seemed to have developed in them to a certain level".
Yet, the diplomat underlined that "the window of opportunity is still open for the western parties to step onto the realm of pragmatism".