Iran
Commander: Iran Plans to Stage Missile Drills Soon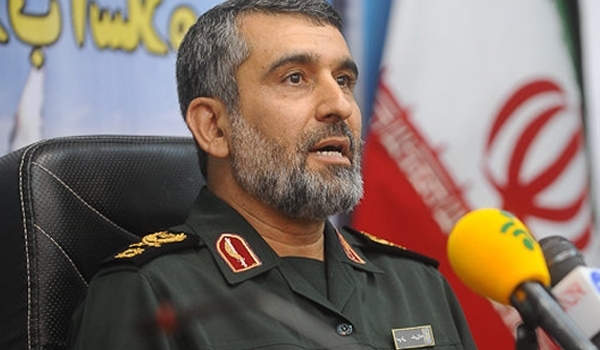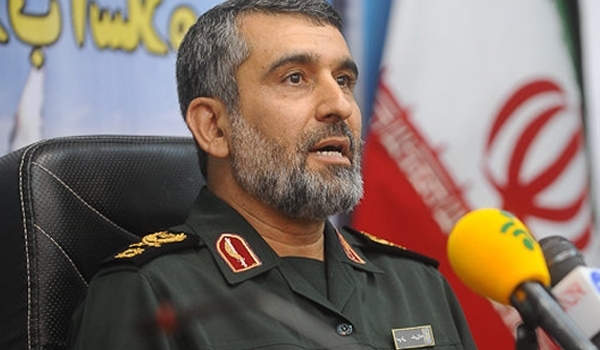 Commander of the Islamic Revolution Guards Corps (IRGC) Aerospace Force Brigadier General Amir Ali Hajizadeh announced Iran's plan to show its missile power in new wargames in the near future.
"Missile drills will be staged soon and we don't allow the enemy to make any moves," Hajizadeh told reporters on the sidelines of the annual nationwide parades at the mausoleum of the Founder of the Islamic Republic, the Late Imam Khomeini, South of Tehran on Tuesday morning.
He underlined Iran's missile power to confront possible threats, and said, "Iran will never start any assault but stands against threats powerfully and defends itself and doesn't show mercy to anyone."
In relevant remarks in August, Hajizadeh announced Iran's plans to hold massive ballistic missiles drills in the near future.
"The IRGC Aerospace Force will hold a large-scale ballistic missiles war-games soon," Brigadier General Hajizadeh said, addressing a ceremony in the city of Qaemshahr, Northern Iran.
He, meantime, reiterated that the IRGC Aerospace Force had successfully conducted all its missile tests over the past two years.
In March, Brigadier General Hajizadeh announced Iran planned to replace its Fateh, Qiyam and Qadr missile series with a new generation of missiles.
"We will abolish Fateh 110 missiles (a short-range, road-mobile, solid-propellant, high-precision ballistic missile with advanced navigation and control systems) as well as the mid-range (high-precision ballistic) Qiyam and Qadr (first generation of air-launched precision-guided) missiles to replace them with new missiles," Hajizadeh said in Tehran.
He referred to the unveiling of long-range ground-to-ground Soumar cruise missile system, reminding that the weapon system has been built under harsh sanctions.
Also in March Iran unveiled 'Soumar' missile system in a ceremony attended by senior military officials and commanders.
"The long-range ground-to-ground Soumar cruise missile system has been designed and built by experts of the defense ministry's aerospace industries organization," Defense Minister Brigadier General Hossein Dehqan told reporters after the unveiling ceremony.
Dehqan also announced the mass delivery of Qadr and Qiyam long-range ballistic missiles to the IRGC's Aerospace Force, and said these missiles are capable of destroying different types of targets under any type of conditions due to their tactical capability, sustainability in the battleground and radar-evading features.
He also announced that the defense ministry would deliver upgraded versions of these long-range and high-precision missiles to the Iranian military forces next year.
The Iranian Armed Forces have test-fired different types of newly-developed missiles and torpedoes and tested a large number of home-made weapons, tools and equipment, including submarines, military ships, artillery, choppers, aircrafts, UAVs and air defense and electronic systems, during massive military drills in the last few years.
Defense analysts and military observers say that Iran's war-games and its advancements in weapons production have proved as a deterrent factor.
Iran successfully tested second generation of Sejjil missiles and brought it into mass production in 2013.
Sejjil missiles are considered as the third generation of Iran-made long-range missiles.
Also, Iran's 2000km-range, liquid-fuel, Qadr F ballistic missile can reach territories as far as Israel.
Iran's surface-to-surface Sejjil missile, the long-range Shahab-3 ballistic missile which has a range of up to 2,000 km, and Zelzal and Fateh missiles have all been developed by the Aerospace Organization of the Defense Industries.
This is while the solid-fuel, two-stage Sejjil missile with two engines, is capable of reaching a very high altitude and therefore has a longer range than that of the Shahab 3 model.