Iran
Middle East
Technology
Commander: Iran Stands among 5 Drone Powers Worldwide
Iran is one of the five best manufactures of Unmanned Aerial Vehicles (UAVs) in the world, a senior Army commander said on Thursday.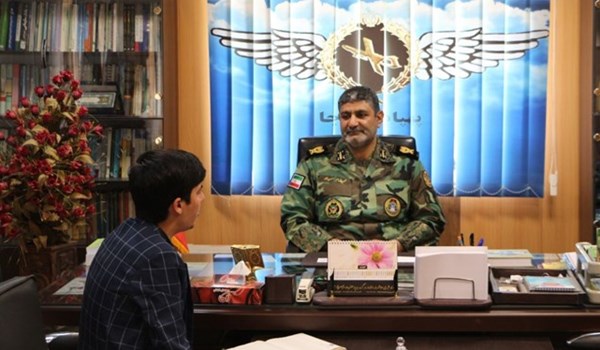 "Today, thanks to the blessings of the Islamic Revolution, we enjoy indigenized production lines and technology to use drones. Actually, we have reached the peaks and a high degree in production of the UAVs," Commander of the Army Ground Force's Drone Unit General Shahram Hassannejad told FNA.
"Based on official sources, the Islamic Iran is standing among the 5 advanced world states in production of drones," he added.
Iran has recently made giant advancements in aerospace industries, specially in designing and manufacturing pilotless drones.
Kaman-12, the first home-made wide-body drone with a jet engine, was unveiled in late January in an exhibition held by Armed Forces in Tehran.
Also, in March, Commander of the Iranian Air Force Brigadier General Aziz Nasirzadeh and Vice-President for Science and Technology Sorena Sattari officially opened the mass-production lines of Kaman-12 Unmanned Aerial Vehicle (UAV).
During the Thursday ceremony, also the first aeronautical center, equipped with laser technology of Launch Services Program (LSP), was inaugurated in Army Aerospace Force Self Sufficiency Jihad Organization (ASF SSJO).
Iranian experts have omitted hydraulic system in the plane and replaced it with electromechanical operators.
The drone is able to send information obtained by sensors to the automatic pilot system and uses INS/GPS navigation system. The Iranian-made plane also enjoys capabilities to send high-quality images to the earth.
The J33 engine has also been replaced with J85 engine which is more powerful and displayed more proper operational capabilities.
Iran's newly developed drone has a flight durability of 10 hours, 200km speed, operational radius of 1,000km and capability to carry 100kg of cargos.