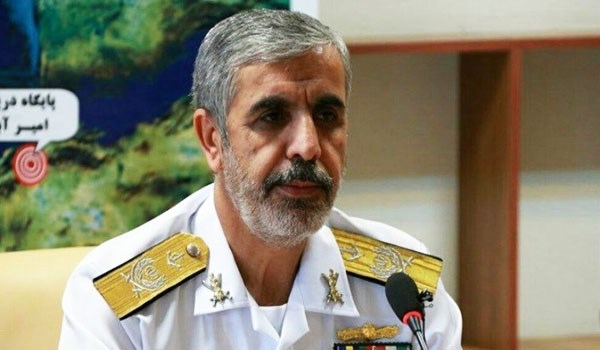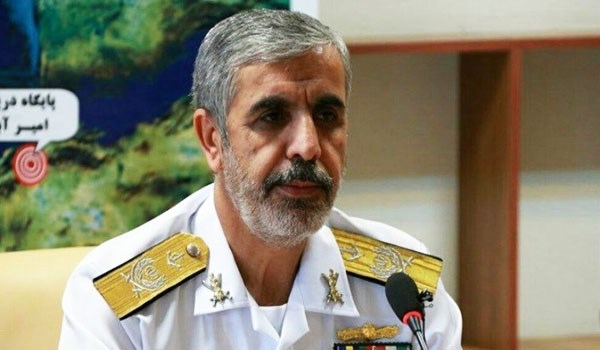 Iranian Army's Deputy Commander for Operations Rear Admiral Mahmoud Moussavi underscored his country's powerful deployment in territorial and international waters, declaring plans to boost the range of home-made coast-to-sea missiles.
"We did not have coast-to-sea missiles before the (Islamic) Revolution (in Iran) but today the range of our missiles has increased to 300km and it will increase in the near future," Rear Admiral Moussavi said in Tehran on Wednesday.
He stressed that different Iranian missiles produced domestically are aimed at bolstering the country's deterrence power.
Rear Admiral Moussavi also described powerful deployment of the Iranian Naval forces in the Persian Gulf, the Caspian Sea and the international waters as another achievement after the Islamic Revolution.
Iran has gained self-sufficiency in manufacturing different types of missiles and weapons.
The country last Saturday unveiled its newly-developed long-range cruise missile named Hoveizeh in a ceremony participated by Defense Minister Brigadier General Amir Hatami.
"The range of Hoveizeh missile is over 1,350km and it is good for targeting ground targets," Hatami said, addressing the ceremony.
He mentioned rapid reaction, low flight altitude, high precision in navigation and high destruction power as among the main features of the missile.
"Hoveizeh ground-to-ground cruise missile has been test-fired in a 1,200-km range and it managed to precisely hit the specified target," Hatami said, adding that the missile will increase the Iranian Armed Forces' capabilities and Iran's deterrence power.
The missile is due to be delivered to the Islamic Revolution Guards Corps (IRGC) Aerospace Force.
Iranian officials have repeatedly stressed that the US pressures have failed to force Tehran compromise and curb its defense and missile capabilities.
"We have (earlier) said about the missile issue that we will not compromise at all about our country's defense issues and will not allow others to interfere in it," Secretary of Iran's Supreme National Security Council (SNSC) Ali Shamkhani said last month.
He, meantime, reminded that Iran's missile capability is "defensive and deterrent".
Shamkhani referred to the US President Donald Trump's economic pressures against Iran with the aim of forcing the country to accept Washington's irrational and hegemonic demands, and said, "We will not compromise our honor under Trump's bullying. This is the clear message of the Iranian government to the White House; sanctions will no way serve as an instrument to enforce renegotiations on issues already agreed upon."