Iran
Commander: Iran to Launch Lavan Warship, Unveil Important Overhauled Projects Soon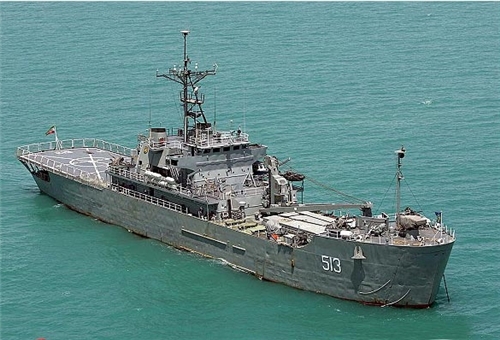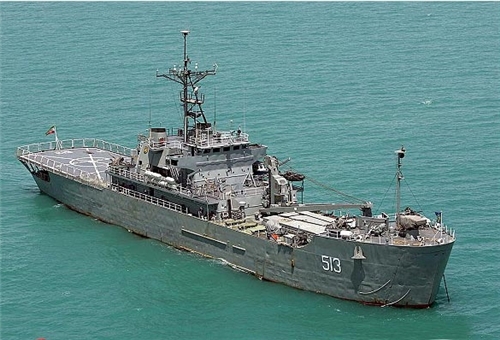 Iranian Navy Commander Rear Admiral Habibollah Sayyari announced on Monday that the country will launch its newly-overhauled warship, Lavan, which has been equipped with advanced weapons and radar systems, in the near future.
"The Lavan warship will be launched on (the Iranian month of) Azar 7 (November 28, the Navy Day in Iran) and a number of important overhauled projects will also be unveiled on that day," Sayyari told reporters in Tehran on Monday.
"The overhaul operations have been thoroughly made by the young and committed experts of the naval industry," he added.
Sayyari had announced in September that the country's Navy has equipped its newly-overhauled warship, Lavan, with advanced weapons and radar systems to improve its performance and fire power.
"Some repairs and changes have been made to the body as well as the sailing, sonar and radar systems, weapons and information-gathering sensors of the warship," he told reporters on the sidelines of a forum in the Northern city of Noshahr at the time.
"The warship needed an overhaul and equipment with the state of the art and novel technologies and therefore the warship's weapons have been modernized," he added.
Iran in June launched its overhauled and modernized destroyer named Bayandor in the Southern waters of the country in the presence of Army Commander Major General Ataollah Salehi and Rear Admiral Sayyari.
Army officials said the Iranian Navy's power of safeguarding the country's territorial waters as well as maintaining security in regional and international waters will increase after the launch of Bayandor.
Overhauling the main engines, heat exchangers and fuel and oil systems as well as optimizing the monitoring control systems are among the measures adopted before launching the destroyer.
In recent years, Iran has made great achievements in its defense sector and attained self-sufficiency in producing essential military equipment and systems.
Iran's first home-made destroyer, Jamaran, was launched in late February 2010. The Mowdge Class vessel has a displacement of around 14,000 tons and is equipped with modern radars and electronic warfare capabilities and is armed with a variety of anti-ship, surface-to-surface and surface-to-air missiles.
Iranian defense ministry officials had said earlier that the third generation of the home-made vessel, Jamaran-3 destroyer, will come into operation by the end of the current Iranian year (March 21, 2013 – March 20, 2014).