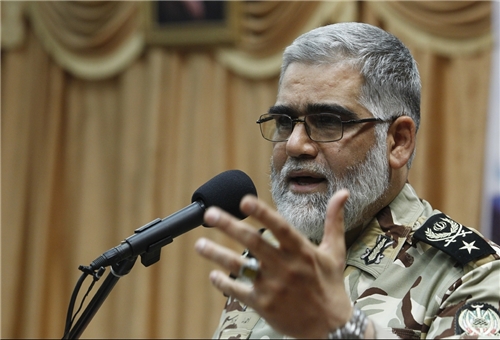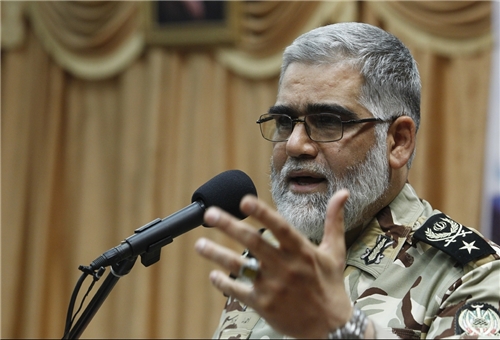 Iran plans to unveil new defense and military hardware and equipment in coming weeks, Commander of the Army Ground Force Brigadier General Ahmad Reza Pourdastan announced.
"Iranian Army plans to showcase its latest military accomplishments on the occasion of the 33rd Anniversary of the Islamic Republic's defense against the Iraqi invasion," Brigadier General Pourdastan said on Thursday.
The Army's Ground, Air and Naval forces will hold a massive parade in late September to mark the Sacred Defense Week, which commemorates eight years of defense against Iraq's aggression under former Iraqi dictator Saddam Hussein.
The parade is a message of peace and friendship to the regional countries and indicates that "we are capable of maintaining regional security and that there is no need for the presence of foreigners", Pourdastan said.
In recent years, Iran has made great achievements in its defense sector and attained self-sufficiency in producing essential military equipment and systems.
Earlier this week, Iran's new Defense Minister Brigadier General Hossein Dehqan underlined that he is determined to enhance the country's defense capabilities during his tenure in a bid to defend the country against possible foreign threats.
Brigadier General Dehqan made the pledge in his message issued on the occasion of the Defense Industry Day on Tuesday.
"Upgrading defense capabilities and deterrence power (of the country) to defend the country's sovereignty, territorial integrity, national interests and security, exercising effective confrontation against foreign threats, and establishing a regional balance constitute the roadmap of the Islamic Republic's defense industry movement till reaching the desired destination," Dehqan said in a statement on Tuesday.
Dehqan termed the Iranian defense industries as a symbol of power, might, progress and self-sufficiency of the Islamic Republic.