Technology
Commander: Iran to Unveil New Home-Made Combat Drone Soon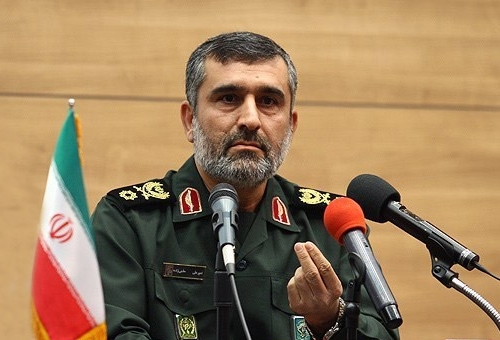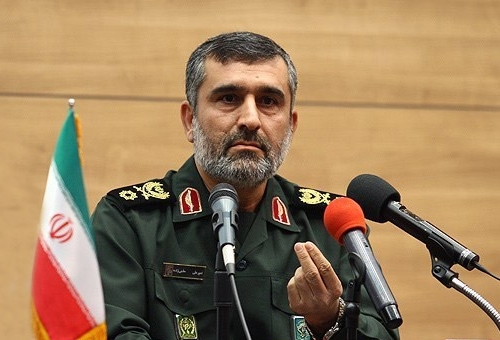 Commander of the Islamic Revolution Guards Corps (IRGC) Aerospace Force Brigadier General Amir Ali Hajizadeh announced that the Iranian Armed Forces will display their latest achievements in area of Unmanned Aerial Vehicles (UAVs), specially in building combat drones, late in September.
"We will unveil our latest combat drone in the Sacred Defense Week (which starts on September 22 to mark Iranian sacrifices during the 8 years of the Iraqi imposed war on Iran in the 1980s)," Hajizadeh said in a televised interview with the state-run TV on Monday night.
He said that the new combat drone is equipped with home-made bombs and missiles which have already been mounted and tested on the drone.
Hajizadeh said the country's home-made missiles use liquid and solid fuels produced in Iranian plants, but the Armed Forces are mostly willing to use solid fuels for their higher durability and their easy and rapid action.
In relevant remarks early September, Commander of the IRGC Ground Force Brigadier General Mohammad Pakpour said his border control units are equipped with the most advanced reconnaissance and combat drones.
"Today, the IRGC Ground Forces have been equipped with the most modern reconnaissance and combat drones," Pakpour told FNA.
He also underlined the Iranian Armed Forces' full control over the country's borders, specially the Northwestern borders, and said, "Today, this region enjoys a full level of security and local people have contributed a major role in the establishment of this security."
Iran has recently made giant advancements in aerospace industries, specially in designing and manufacturing pilotless drones.
In September 2012, Iran announced that it has started using UAVs for its air defense units as part of its broader plans for strengthening the country's air defense capability.
Speaking to reporters on the occasion of the National Day of Air Defense here in Tehran on September 3, 2012, Commander of Khatam ol-Anbia Air Defense Base Brigadier General Farzad Esmayeeli said Iran has equipped its air defense units with Haazem drones.
Haazem is a drone designed and manufactured by Iranian air defense experts in three short, mid and long range models and for air defense missions.
The drone can be used as a target for air defense systems and also for reconnaissance missions.
The UAV can also be equipped with missiles and used for aerial bombardments as well.