Iran
Middle East
Commander: Iran's Air Defense Strong Dam against Enemies
Commander of Iran's Western Air Defense Zone Brigadier General Ali Asadi warned enemies to stay away from the country's airspace or face the Iranian Air Defense Force's crushing response.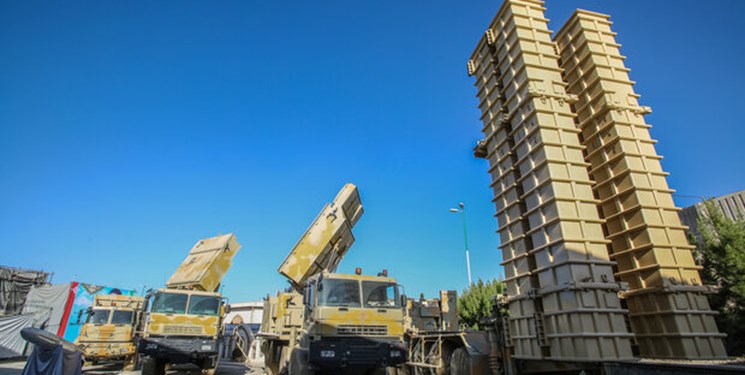 "The [Iranian] air defense will not allow any unauthorized aerial vehicle to enter the country's skies and will give a crushing response with great aplomb," General Asadi said on Friday, addressing a ceremony in the Western province of Hamedan to commemorate the 43rd anniversary of the victory of the Islamic Revolution.
He also pointed that "the most important and fundamental factor in the victory of the Islamic Revolution was the uprising of the people who had faith in the thoughts of the founder of the Revolution who had no apprehensions other than the dignity of Iran and the Iranian nation and not being dependent on foreigners".
"The high standing of Iran, specially the country's Armed Forces, has been established with the support of the Iranian people and the commitment and patriotism of its youths."
The Iranian nation toppled the despotic regime of Pahlavi, which was fully supported by the United States, in the winter of 1979 after the shah regime was forced to allow the late founder of the Islamic Revolution Ayatollah Khomeini to return from exile.
On the 43rd anniversary of the auspicious occasion, Iran's Islamic Revolution Guards Corps (IRGC) unveiled on Wednesday a new ballistic missile with a range of 1,450 kilometers (900 miles).
The precision strike ballistic missile, dubbed Kheybarshekan, is capable of striking its designated targets with pinpoint accuracy.
The new ballistic missile is reportedly among third-generation long-range missiles indigenously developed and manufactured by military experts at the IRGC's Aerospace Division.
The new missile uses solid propellants and is said to be capable of penetrating into missile shields with high maneuverability during its landing stage.