Iran
Middle East
Commander: Iran's Northwestern, Western Borders Purged of Terrorists by IRGC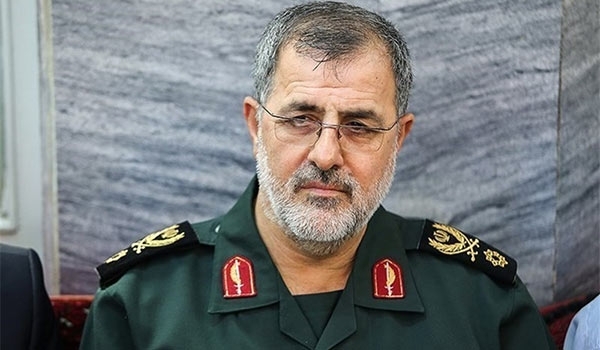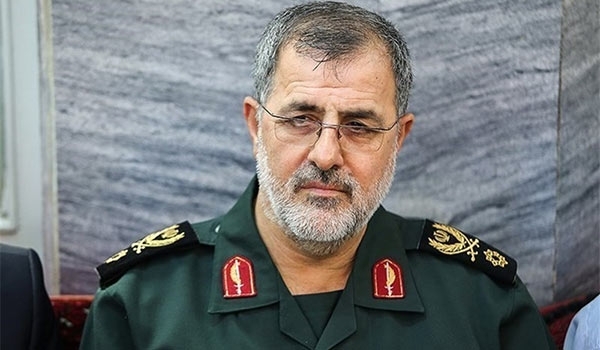 Commander of the Islamic Revolution Guards Corps Ground Force Brigadier General Mohammad Pakpour announced that the IRGC has fully purged all terrorists from the Northwestern and Western borders of Iran.
"The massive combat operations and extraordinary engineering measures adopted in the Northwestern, Western and Southeastern parts of Iran in the past few years by the IRGC Ground Force have led to the establishment of sustainable security and stability at the Islamic Republic of Iran's borders," Pakpour said, addressing the IRGC Ground Force commanders, officials and personnel in Tehran on Monday.
"All bordering areas in the Northwestern and Western parts of Iran, where the IRGC Ground Force is responsible (for the establishment of security), have been cleansed of terrorists and our forces are always present in those regions," he added.
In relevant remarks in September, Pakpour announced that his forces have defused all terrorist threats to every inch of Iran's Western and Northwestern borders.
"Today, we are honored to declare that due to the sacrifices made by our dear martyrs and the brave forces, all Western and Northwestern bordering areas whose security has been entrusted on the IRGC Ground Forces have been purged of terrorists and our forces are always present on these heights (that stretch over the region)," Pakpour said.
Also, in March 2015, Commander of the Iranian Border Guards Brigadier General Qassem Rezayee reiterated Tehran's tight control over the country's bordering areas.
Visiting a border point in the Western province of Kermanshah, the commander said proper security had been established along the Eastern, Western, Northern and Southern border lines, including the sea borders.