Iraq
Middle East
Commander: Iraqi Popular Forces Ready to Hunt ISIL Terrorists in Syria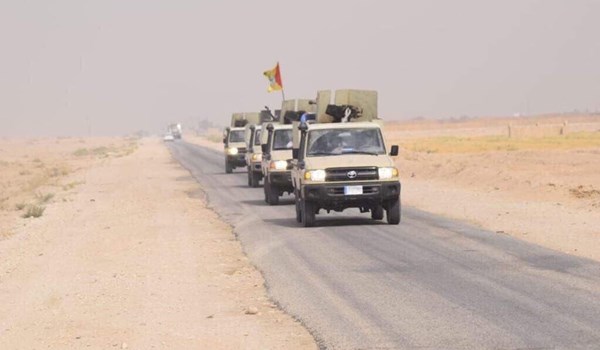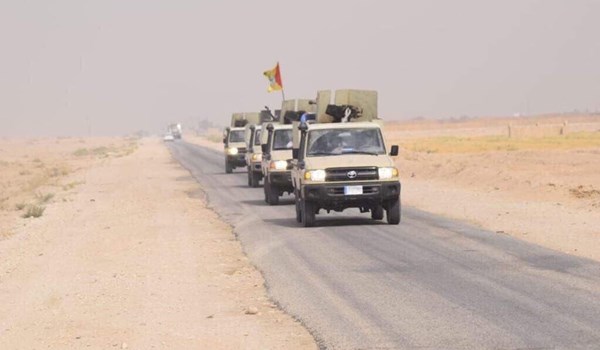 The Iraqi popular forces of Hashd al-Shaabi are ready to enter Syria and kick off large-scale operation to end ISII's presence in the war-hit country based on an Iraqi-Syrian agreement, a Hashd commander said on Tuesday.
The Arabic-language al-Ma'aloumah news website quoted Hashem al-Mousavi, a commander of Hashd al-Shaabi, as saying that Hashd units are ready to enter Syria and hunt the remaining pockets of ISIL terrorists if Damascus and Baghdad strike a relevant agreement.
The website went on to say that Hashd's operation inside Syria depends on the order of Chief Commander of Iraqi Armed Forces Adel Abdul Mehdi and an agreement between Damascus and Baghdad.
It further said that the Hashd forces are ready to kick off anti-ISIL operation any place and any time to purge Syria of the terrorists.
Al-Mousavi further was quoted by the website as saying that Hashd forces have launched several missile attacks on the ISIL's bases, killing several commanders.
In the meantime, a high-ranking security commander in Anbar province said on Saturday that the Iraqi forces are waiting for Abdul Mehdi's order to storm ISIL in Syria.
On Saturday, Iraqi troops, including Hashd al-Sha'abi paramilitary forces, were dispatched to the Syrian frontier as fears grow that ISIL terrorists could repeat the 2014 offensive.
The border build-up came as ISIL elements recently captured some territory from the so-called Syrian Democratic Forces (SDF), a US-backed coalition of mainly Kurdish militants, around the city of Hajin in Syria's Eastern Deir Ezzur Province.
The Iraqi military said that two Iraqi army brigades, each with 3,000 to 5,000 troops, had been dispatched to border areas in a bid to prevent terrorists crossing over.
Hashd al-Sha'abi also announced the deployment of 20,000 fighters "to provide border security after some Syrian villages fell under the control of ISIL."
Additionally, Lieutenant Colonel Abbas Mohammad, the head of an Iraqi border unit, confirmed beefed-up presence along the Syrian frontier.
"All measures have been taken: we have control towers, observation posts, dirt berms and trenches," he said. "The SDF's retreat will not be a threat to Iraq."
Meanwhile, an AFP video journalist reported that in addition to soldiers, Iraq had sent military vehicles, helicopters and armored cars to the border region.
Iraqi General Qassem al-Mohammadi, who heads counter-terrorism operations in Iraq's western Anbar Province, warned that ISIL militants were just "five or six kilometers away, inside Syria."
ISIL unleashed a campaign of death and destruction in Iraq in 2014, overrunning vast swathes in lightning attacks. Iraqi army soldiers and allied fighters then launched operations to eliminate the terror outfit and retake lost territory.
Iraq declared the end of the anti-ISIL campaign last December, but the group's remnants still keep staging sporadic attacks.