Iran
Commander: IRGC Navy Ready to Confront Enemies in Persian Gulf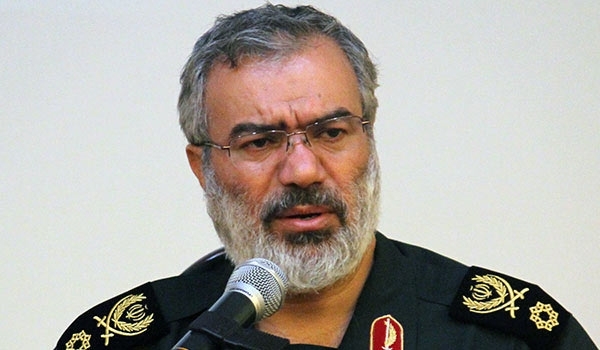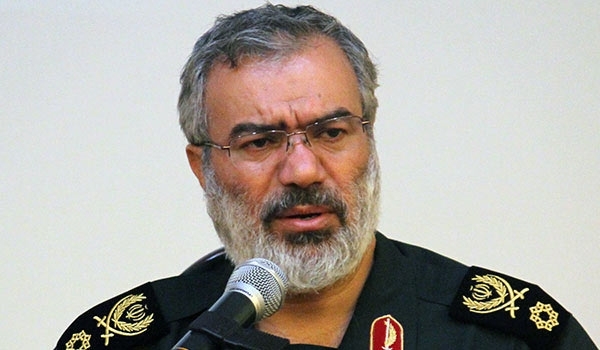 Commander of the Islamic Revolution Guards Corps (IRGC) Navy Rear Admiral Ali Fadavi expressed confidence that his forces are fully capable of standing against any kind of enemy moves in the Persian Gulf and the Strait of Hormuz.
"Using its capabilities, at present, the IRGC has stood with all its power more prepared than ever on different scenes of physical or soft war and is defending the Islamic Revolution's values," Fadavi said in a meeting with Bushehr city's Friday prayers leader and IRGC navy commanders on Tuesday.
"The IRGC Navy will take practical and mighty actions in the Persian Gulf and the Strait of Hormuz wherever necessary," he underlined.
In relevant remarks in April, Fadavi underlined the IRGC's preparedness and power to repel all types of threats posed by submarines and giant warships.
"Based on security and defensive strategies, we have the necessary capabilities to repel different threats in marine and geopolitical fields in the Persian Gulf and the surrounding areas," Fadavi said, addressing the Iranian people in the Southern city of Abadan.
"We have exercised defensive measures against possible large-scale threats that could be posed by warships and giant cruisers at different levels of coast-to-sea, sea-to-coast, air-to-sea, ground-to-air and subsurface confrontation," he added.
Also in May, Commander of the Islamic Revolution Guards Corps Second Naval Zone General Ali Razmjou announced o that the IRGC Navy had increased the range of its drones in the Persian Gulf.
"Increasing the range of missiles and drone systems are among our achievements in terms of equipment, and we are now able to cover different areas in the Northern, Central and Southern parts of the Persian Gulf with our drone systems," Razmjou said in a press conference in Tehran.
Stressing that the IRGC Navy was equipped with different types of weapons and sought to maintain its might and power in the Persian Gulf, he said, "I emphasize that all these capabilities are aimed at increasing Iran's deterrent power."
Razmjou, meantime, underscored that the IRGC Navy was standing against all threats in the Persian Gulf strongly and powerfully.