Iran
Commander: IRGC Navy's Top Secret Tactics Worrying Enemies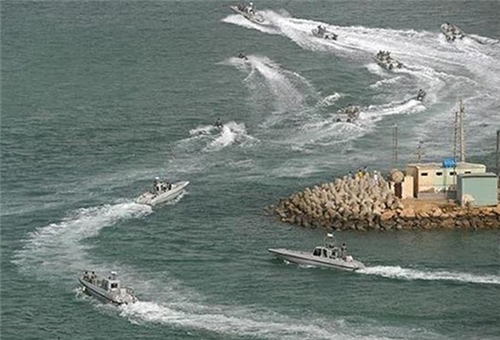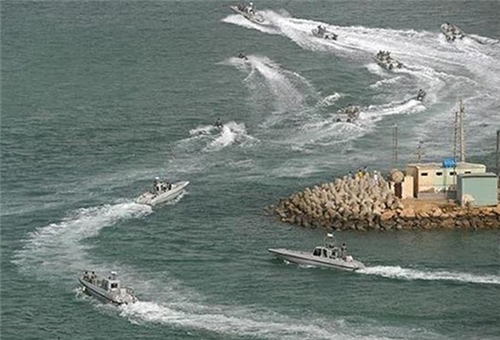 Deputy Commander of the Islamic Revolution Guards Corps for Coordination Affairs Admiral Ali Akbar Kharratian said the top secret nature of the IRGC Navy's intelligence and information about its tactics for possible confrontation with aggressors has anguished enemies.
"Protection and safeguarding of the IRGC Navy's news and information in operational and tactical fields has created fear and panic in the enemies," Kharratian said in a meeting with the IRGC Navy Public Relations officials in Tehran on Wednesday.
He said protecting and safeguarding information about the IRGC Navy's tactics is a prerequisite for strategic success in defending and establishing security in the territorial waters of the country.
In relevant remarks earlier this month, Lieutenant Commander of the IRGC Brigadier General Hossein Salami underlined Iran's capability to display different initiatives in the battlefield, and said the enemies cannot assess the country's operational and tactical power.
Salami described the tactics used by the Iranian commanders and soldiers during the 8-year Iraqi-imposed war on Iran (1980-1988) as a proper role model for the new generation, and said during the war Iran used different initiatives and tactics to defeat the enemy despite being faced with an acute shortage of weapons and equipment.
"Therefore, the enemies will never be able to assess our operational and tactical power," he stressed.
The IRGC is responsible for the security of the Persian Gulf. In 2008, Major General Yahya Rahim Safavi, former commander of the IRGC and the current military advisor to the Supreme Leader of the Islamic Revolution, declared that the responsibility for defending the Persian Gulf had been handed over to the IRGC.
He warned that the IRGC would seal the strategic Strait of Hormuz in case the US launches any attack on Iran's nuclear installations.
Iran's naval power has even been acknowledged by foes. In a Sep. 11, 2008 report, the Washington Institute for the Near East Policy said that in the two decades since the Iraqi imposed war on Iran, the IRGC has excelled in naval capabilities and is able to wage unique asymmetric warfare against larger naval forces.
According to the report, the IRGC Navy has been transformed into a highly motivated, well-equipped, and well-financed force and is effectively in control of the world's oil lifeline, the Strait of Hormuz.
The study says that if Washington takes military action against the Islamic Republic, the scale of Iran's response would likely be proportional to the scale of the damage inflicted on Iranian assets.