Iran
Commander: IRGC Seeking to Increase Islamic Revolution Guards Corps Navy to 80 Knots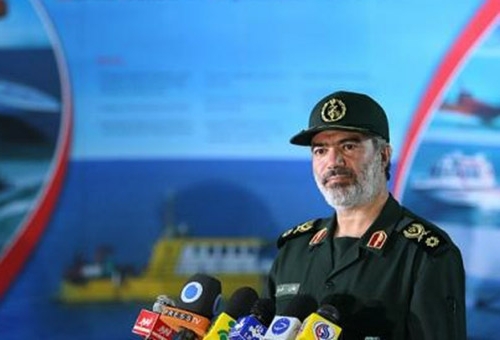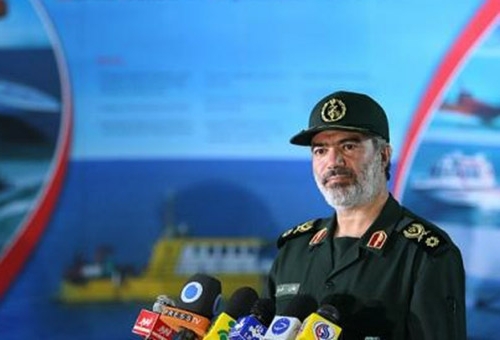 The Islamic Revolution Guards Corps Navy plans to increase the speed of its missile-launching and fully armed vessels to 80 knots, Commander of the IRGC Navy Rear Admiral Ali Fadavi said.
"The IRGC's naval power has been defined based on the 5 pivots of high-speed vessels, missiles, air-and-sea (capabilities), drones and Jihadi commandoes," Fadavi said in a televised interview with the state-run TV on Monday night.
He underlined the IRGC's determination to increase the power and speed of its vessels which, he stressed, are used to protect security in the Persian Gulf.
"High-speed vessels in the world enjoy a speed of about 35 knots but the IRGC's high-speed vessels traverse at the speed of 60 knots and we want to increase this maximum speed to 80 knots in our future plans."
In August 2010, Iran inaugurated the production lines for manufacturing 'Seraj 1' vessel and a new generation of 'Zolfaqar' missile launcher, both developed by the country's experts.
Also in the same month, the IRGC launched tens of its missile-launching speedboats in the Persian Gulf.
The speedboats in Zolfaqar, Tareq, Ashoura and Zoljanah classes were launched in a ceremony attended by Admiral Fadavi and a number of other high-ranking officials.
The Islamic Republic has mass-produced a large number of speedboats with rocket- launchers and other sophisticated military equipment which are able to strike a heavy blow at any foreign warship if the country comes under attack.
The IRGC is responsible for the security of the Persian Gulf. In 2008, Major General Yahya Rahim Safavi, former commander of the IRGC and the current military advisor to the Supreme Leader of the Islamic Revolution, declared that the responsibility for defending the Persian Gulf had been handed over to the IRGC.
He warned that the IRGC would seal the strategic Strait of Hormuz in case the US launches any attack on Iran's nuclear installations.