Iran
Commander: ISIL Never Dares to Approach Iranian Borders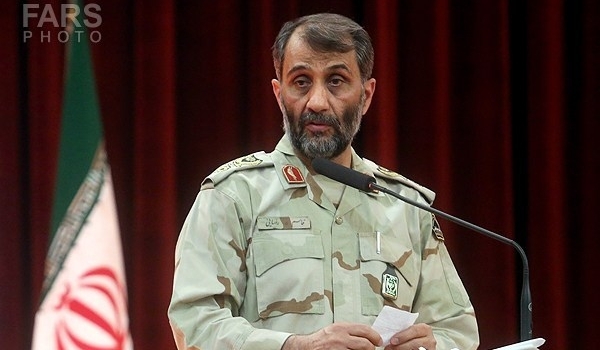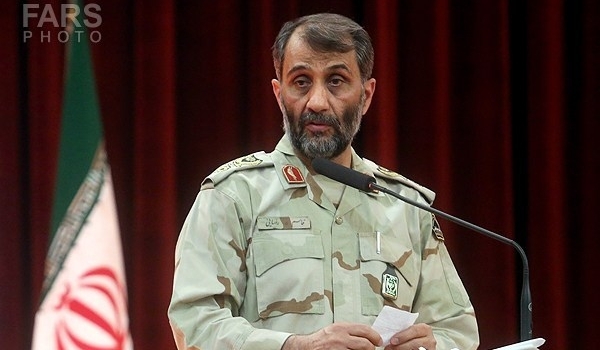 The Islamic State of Iraq and the Levant terrorists don't dare to approach Iran's borders, Commander of the Iranian Border Guards Brigadier General Qassem Rezayee said, but he also stressed that the country has adopted the necessary precautions for any possible confrontation with the ISIL.
"Iraq is insecure, but we have had the necessary predictions for confronting the possible threats, although we don't think that anyone (the ISIL) dares to approach Iran's Western borders given our control over the region," Rezayee told reporters in the Southern city of Bushehr on Sunday.
Elsewhere, he elaborated on the security measures adopted at the Eastern borders of Iran, and said, "This year, we have discovered 26 tons of drugs at the country's Eastern borders, which shows an increase compared with the past."
In relevant remarks in August, Iranian Interior Ministry Spokesman Hossein Ali Amiri reiterated full control over the country's borders, and said the terrorists active in Iraq, including the ISIL, did not dare to pose a threat to Iran.
"Given the regional conditions, good measures have been planned for the common borders with the neighboring countries, specially Iraq," Amiri said.
Stressing the good and secure conditions at Iran's borders, he underlined that no specific threat was posed to the country's borders.
Amiri said Iran's border was not under the threat of the ISIL, and added, "This lack of concern doesn't mean a lack of vigilance as the current conditions necessitate us to be precise and vigilant."
A month earlier in June, former Commander of the Iranian Border Guards Units General Hossein Zolfaqari announced that his forces had intensified security measures along the country's Western borders with Iraq in a bid to prepare for any unexpected conditions.
"All the possible outcomes for any type of activity along the country's Western borders have been studied and we are prepared for confronting any possible conditions," General Zolfaqari said.
He noted that some Iraqi citizens might look for a safe haven in Iran due to inclement conditions in their country, "and we have offered some proposals to the officials in this regard".