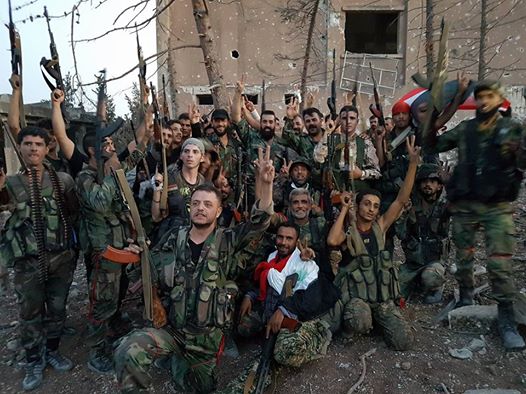 One of the commanders of the Palestinian-led Al-Quds Brigade (Liwaa Al-Quds) was killed this week after the Turkish army targeted their positions in the western countryside of the Aleppo Governorate.
According to local sources, the Turkish army fired a rocket at the vehicle of the Al-Quds Brigade commander, Major General Mu'ayad Sa'adeddine, in western Aleppo.
No further details were released by the sources.
Like many of the Al-Quds Brigade fighters, Major General Sa'adeddine was born in the Handarat Refugee Camp in the administrative capital of the Aleppo Governorate.
The Turkish army and their allied militants have recently launched several attacks across the western and eastern parts of Aleppo, prompting the Syrian Arab Army (SAA) and their allies to strengthen their positions at these fronts.