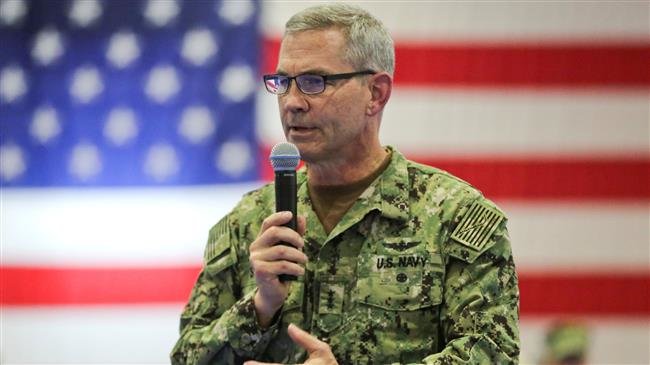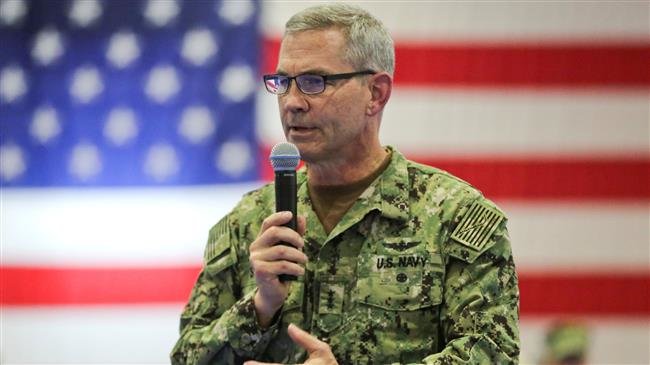 The top US Navy officer in charge of American naval operations throughout the Middle East and Southwest Asia has been found dead in Bahrain, home to US military's Fifth Fleet naval force, which he commanded.
Vice Admiral Scott A. Stearney was found dead at his residence in Bahrain, said a statement issued Saturday by Chief of US naval operations Adm. John M. Richardson, adding that Pentagon's Naval Criminal Investigative Service and the Bahraini Ministry of Interior were cooperating on the investigation of Stearney's death.
The commanding admiral took charge in May of the Navy's Fifth Fleet base in the Persian Gulf dictatorship, as well as a wider naval coalition based in Bahrain involving more than 20,000 US and allied marine forces.
"We stand ready to ensure the freedom of navigation and the free flow of commerce where international law allows," Stearney proclaimed in a press conference call back in September. "We are postured to defend and protect, not to cause international crises and provocation and escalation. We are here for the stability and the security of this region and for nothing else."
The US-led naval forces assigned to the Fifth Fleet are responsible for purported "protection" of strategic waterways in the region, such as the Persian Gulf, the Strait of Hormuz and the Red Sea. In recent years, they have been challenged in a number of occasions by Iranian naval forces near Iran's territorial waters.
According to his Navy biography, Stearney was "an FA-18 fighter pilot and former Top Gun instructor with more than 1,000 landings on aircraft carriers," and was previously deployed to Afghanistan, as chief of staff of Joint Task Force 435, "which trains and advises Afghan military and security forces conducting detention and other operations there."
His other previous assignments included stints at the military's Transportation Command, commander of the Navy's warfare development command, and director of operations for the Central Command.
"This is devastating news for the Stearney family, for the team at Fifth Fleet, and for the entire Navy," Admiral Richardson added in his prepared statement on Saturday. "Scott Stearney was a decorated naval warrior."
He further insisted that no foul play was suspected in his death.
The statement further added that Rear Adm. Paul J. Schlise, the deputy commander of Fifth Fleet, has assumed command of the US naval base, noting that Vice Adm. James Malloy, a deputy chief of naval operations, is preparing to fly out to Bahrain to take command in the interim.