Iran
Commander Stresses Iran's Ability to Fight in War of Attrition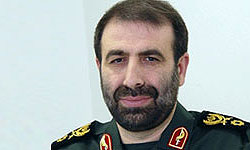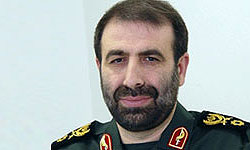 A senior Iranian military commander on Wednesday dismissed as "baseless" enemies' claim that Iran's battlefield capabilities are confined and the country's armed forces will be defeated in full-scale wars in the long run.
"Definitely, such a claim is baseless. We have foreseen long-term and continuous (fighting) capabilities and we have the capability (to fight long-term battles)," Lieutenant Commander of the Islamic Revolution Guards Corps (IRGC) for Coordination General Jamaleddine Abberomand told FNA today.
He pointed to the 8-year Iraqi imposed war on Iran in the 1980s, and stated that new capabilities which have been created in military and non-military units have enabled the Iranian forces to repel enemy actions and fight the enemy with more persistency and durability.
Elsewhere, Abberomand boasted the IRGC's enhanced naval capabilities, and said the force can harness any move with its increased mobility, agility, speed and fire power capabilities.
After Israel recently intensified war rhetoric against Iran, the United States' defense analysts alleged that Iran can repel an Israeli or US-Israel military attack in the short run, but it cannot stand a full-fledged war in the long run.
Israel and its close ally the United States accuse Iran of seeking a nuclear weapon, while they have never presented any corroborative document to substantiate their allegations. Both Washington and Tel Aviv possess advanced weapons of mass destruction, including nuclear warheads.
Iran vehemently denies the charges, insisting that its nuclear program is for peaceful purposes only. Tehran stresses that the country has always pursued a civilian path to provide power to the growing number of Iranian population, whose fossil fuel would eventually run dry.