Iran
Commander Underlines High Capabilities of IRGC's First Land-Based Cruise Missile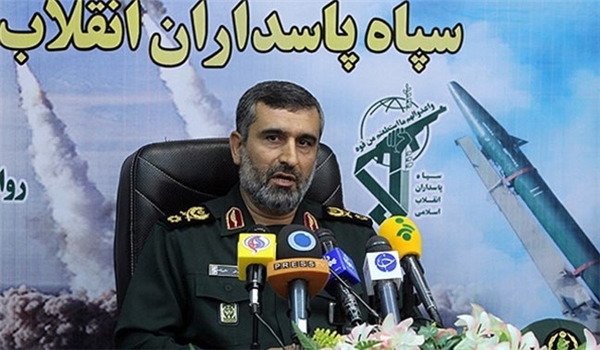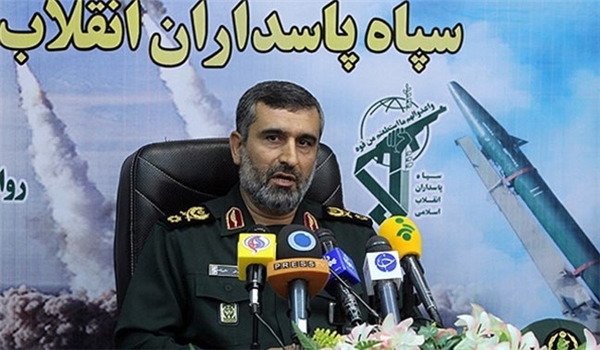 Commander of the Islamic Revolution Guards Corps Aerospace Force Brigadier General Amir Ali Hajizadeh underscored that the IRGC's first land-based cruise missile named 'Ya Ali' (AS) can also be launched by fighter jets.
"It is a land-based cruise missile built by the IRGC Aerospace Force and another land-based cruise missile has also been built by the defense ministry," Hajizadeh told FNA on Sunday.
"Ya Ali cruise missile which is fired from ground launchers can also be fired from fighter jets," he added.
Ya Ali was displayed during the Supreme Leader's tour of an exhibition of the IRGC Aerospace Force's latest achievements in May.
Military experts said the new product can hit targets 700km in distance that is over twice the distance that the best Iranian cruise missiles could fly.
Before Ya Ali, the maximum range of Iran's cruise missiles was no more than 300km.
Qader is one of the latest Iranian cruise missiles designed and developed by the Iranian defense industries. Qader is land, sea and air-based. The Iranian Air Force fighter jets successfully test-fired the long-range Qader cruise missiles during the aerial drills in Southern Iran in late December, 2013.
"These missiles can be mounted on different fighter jets and were successfully test-fired in these wargames," Spokesman of Fadaeeyan-e Harim-e Vellayat IV Wargames Brigadier General Hossein Chitforoush told FNA in December, 2013.
The lead pilot said Qader air-based missile with a range of over 200 kilometers can be used by the Iranian Air Force in future battles.
In recent years, Iran has made great achievements in the defense sector and gained self-sufficiency in essential military hardware and defense systems. The country has specially taken wide strides in optimizing its missile technology.
Yet, Tehran officials have repeatedly made it clear that its military might is merely based on the state's defense doctrine of deterrence and that it poses no threat to other countries.