Iran
North America
Commander: US Pushed to Adopt More Passive Strategy due to Iran's Naval Power in Persian Gulf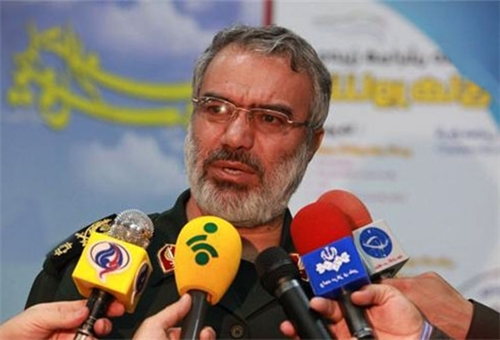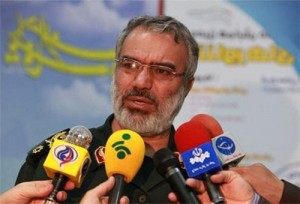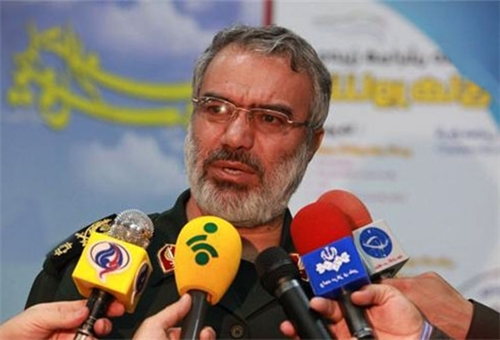 The Islamic Revolution Guards Corps (IRGC) Navy has grown so powerful that the US naval forces present in the Persian Gulf have been made to adopt a more precautionary strategy in the waterway, IRGC Navy Commander Rear Admiral Ali Fadavi said.
"The Americans' long-term naval strategy was based on giant warships (before), but giant vessels and warships are highly vulnerable to the capabilities of the IRGC sea mines, high-speed vessels and missiles and this has caused a change in the Americans' strategy and made them choose smaller vessels," Fadavi said on the sidelines of the annual military parades in Southern Tehran on Sunday.
He said that the United States' giant vessels in the Persian Gulf have turned to a source of concern for the Pentagon due to their low speed and large hulls which keep them under radar and within the range of Iran's missiles.
Fadavi said the US troops take a maximum level of precaution to escape confrontation with the IRGC Navy in the Persian Gulf. "They take a lot of care to avoid shooting even a single bullet, because if any war breaks out, it will end with their complete annihilation, as they themselves say."
His remarks came as Iran marked the Week of Holy Defense on Sunday. The Iranian Armed Forces displayed the country's latest home-made military tools, weapons and equipment in large military parades in Tehran and across the country today.
The annual September 22 parades mark the start of the Week of Sacred Defense, commemorating Iranians' sacrifices during the 8 years of Iraqi imposed war on Iran in 1980s.
The ceremony took place at the mausoleum of the Founder of the Islamic Republic, the Late Imam Khomeini, in Southern Tehran.
During the parades, the Iranian armed forces displayed different weapons and military tools and equipment, including different kinds of fighters, choppers, drones, ground-to-ground missiles, air-to-ground missiles, surface-to-surface missiles, tactical and armed vehicles, surface and underwater vessels, electronic and telecommunication equipment, light and mid-light weapons, different kinds of artillery and mortar-launchers, air defense systems and engineering and logistic equipment.
The Iranian armed forces also displayed the tactical troposcatter system which is an advanced home-made communications system unveiled by Commander of Khatam ol-Anbia Air Defense Base Brigadier General Farzad Esmayeeli earlier this month.
Also, Nebo tactical radar system, Kasta surveillance radars, Matla' al-Fajr local radar system, national radar, a model of Shahab (Meteor) cosmic radar, a model of Samen radar, optimized Sky Guard radar system, high-altitude S-200 missile system, home-made Mersad missile system armed with indigenous Shahin (Eagle) missiles, mobilized Hag missile system, home-made mid-altitude Ya Zahra 3 missile system, and the low-altitude Rapier missile system were among the other weapons and military equipment on display on Sunday.
The Iranian Armed Forces also displayed Saafaat electro-optic tracking system, mobile 35 and 23 mm cannons, mobile tactical communications vehicle, vehicle equipped with chemical decontamination system, DZ vehicle and communication system, Kheybar tactical vehicle, Same' van built by the air defense base and central communication shelter manufactured by Khatam ol-Anbia Air Defense Base in today's parades.
Various units of the Islamic Republic Army, Islamic Revolution Guards Corps (IRGC), Basij (volunteer) forces and the Islamic Republic of Iran's Law Enforcement Police were present in the military parades in downtown Tehran to commemorate the start of the Week of Sacred Defense.
Senior Iranian officials, including President Hassan Rouhani, as well as a host of top military commanders attended the ceremony.
The Iranian Armed Forces have recently test-fired different types of newly-developed missiles and torpedoes and tested a large number of home-made weapons, tools and equipments, including submarines, military ships, artillery, choppers, aircrafts, UAVs and air defense and electronic systems, during massive military drills.
Defense analysts and military observers say that Iran's wargames and its advancements in weapons production have proved as a deterrent factor.