Iraq
Commander: Volunteer Forces to Start Fresh Operations in Fallujah Soon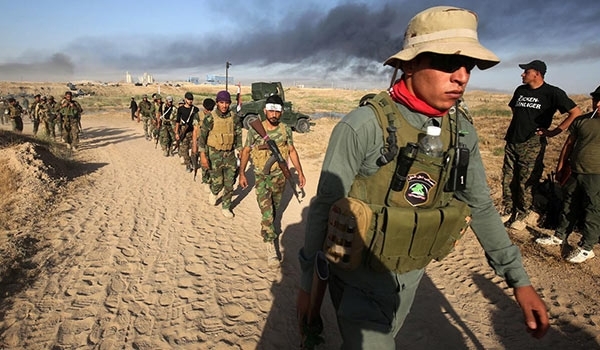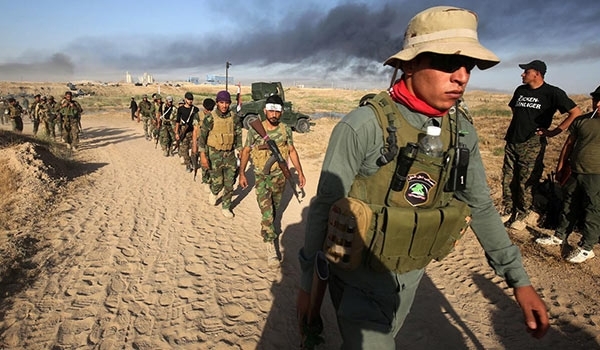 Iraqi volunteer forces (Hashd al-Shaabi) are ready to start the second phase of their military operations against the ISIL in the coming hours, senior provincial commanders disclosed on Friday.
"The Iraqi volunteer forces have achieved their objectives in Fallujah so far and they will kick off their fresh operation to take back the city soon," Hashd al-Shaabi Commander Abu Mehdi al-Mohandes said on Friday.
He, meantime, pointed to the possibility of the US presence in Fallujah operations, and said, "We have never asked for the US air force backup in Fallujah operations because we do not need such support."
On Thursday, the Iraqi authorities announced liberation of a key area in Southern Fallujah and killing of 13 ISIL members during the operation.
"The joint security forces were able to liberate Albu Hamad region near Fallujah Dam in Amiriya vicinity in Southern Fallujah (62 km west of Baghdad) from the ISIL control," the security committee member in Anbar Council Raji' Barakat al-Eissawi said in a press statement, Iraqi News reported.
"The operation resulted in the killing of 13 ISIL members, including Arabs and foreigners, and the destruction of three car bombs that were prepared to target the security forces," the official noted.
Eissawi added that the security forces are advancing to liberate Fallujah Dam area and storm the areas of Ihsi and Abu Huah near the Southern entrance of Fallujah in order to reach the bridges of al-Gomhoreya and al-Hadid on the banks of the Euphrates River."