Iran
Middle East
Commander: Western Gov'ts Should Appreciate Iran for Fighting against Drug Trafficking
Deputy Commander of Iran's Law Enforcement Police Brigadier General Qassem Soleimani said that the western governments and nations should be grateful to Iran for its efforts to fight against drug trafficking.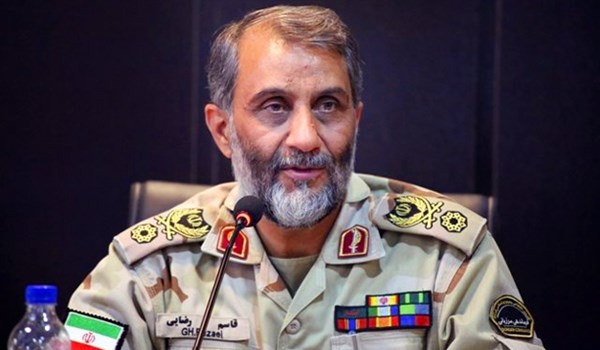 Over 3,500 police forces have been martyred in the battle against drug trafficking in the past 40 years, General Rezayee said on Wednesday, adding that Iran stands on the forefront of fighting the drug traffickers.
"In this regard, Western governments and nations must be grateful to the Islamic Republic of Iran as the forefront of the fight against drug trafficking," he said.
"Combatting smuggling, especially fuel smuggling, is a priority for the law enforcement, and since the beginning of this year, fuel smuggling detections have increased by 20 percent compared to the corresponding period last year," General Rezayee added.
Anti-narcotics forces of Iran's police have captured over 16 tons of illicit drugs in the country in last week, an official with Iran Drug Control Headquarters said earlier this week.
International Deputy of Iran Drug Control Headquarters Nasser Aslani made the announcement on Tuesday, saying that some 16,322 kg of narcotics have been busted across the country including 12,864 kg of opium and 2,383 kg of hashish, 506 kg of crystal, 271 kg morphine, 186 kg of heroin, 70 kg of grass, and 45 kg of other kinds of drugs.
3,369 smugglers have been arrested and 394 vehicles and some ammunition have also been captured from them in the same period, the official noted.