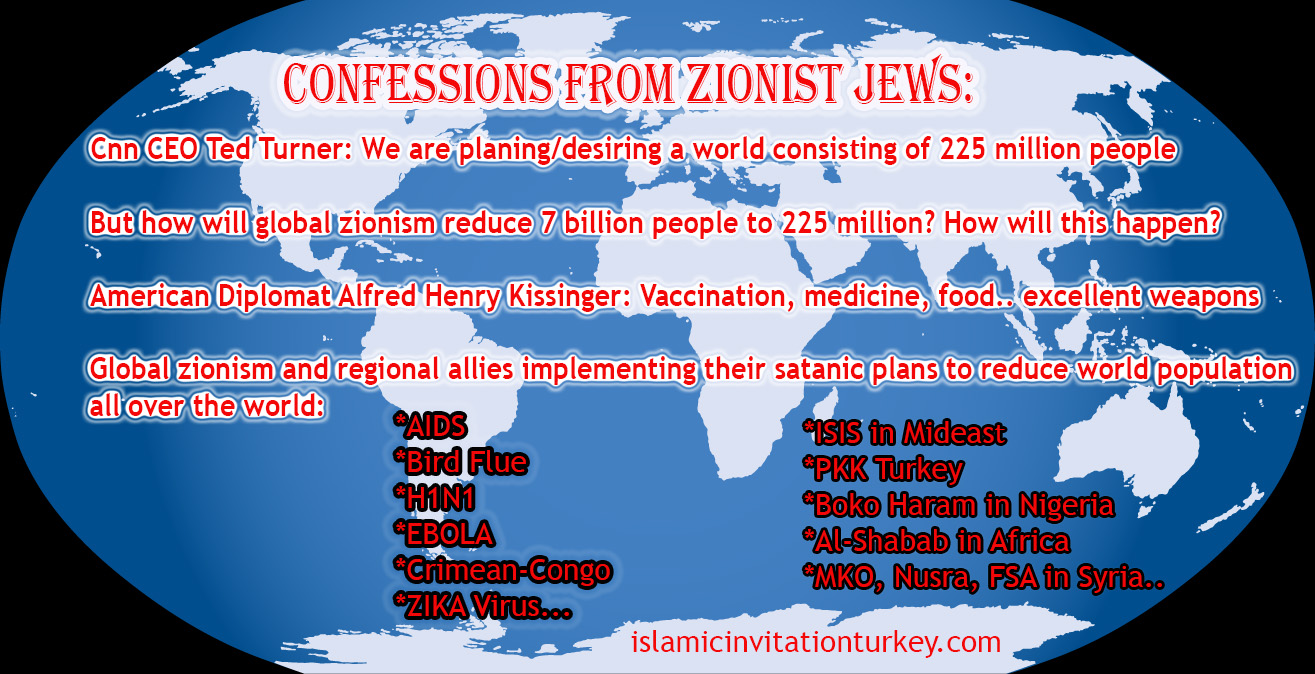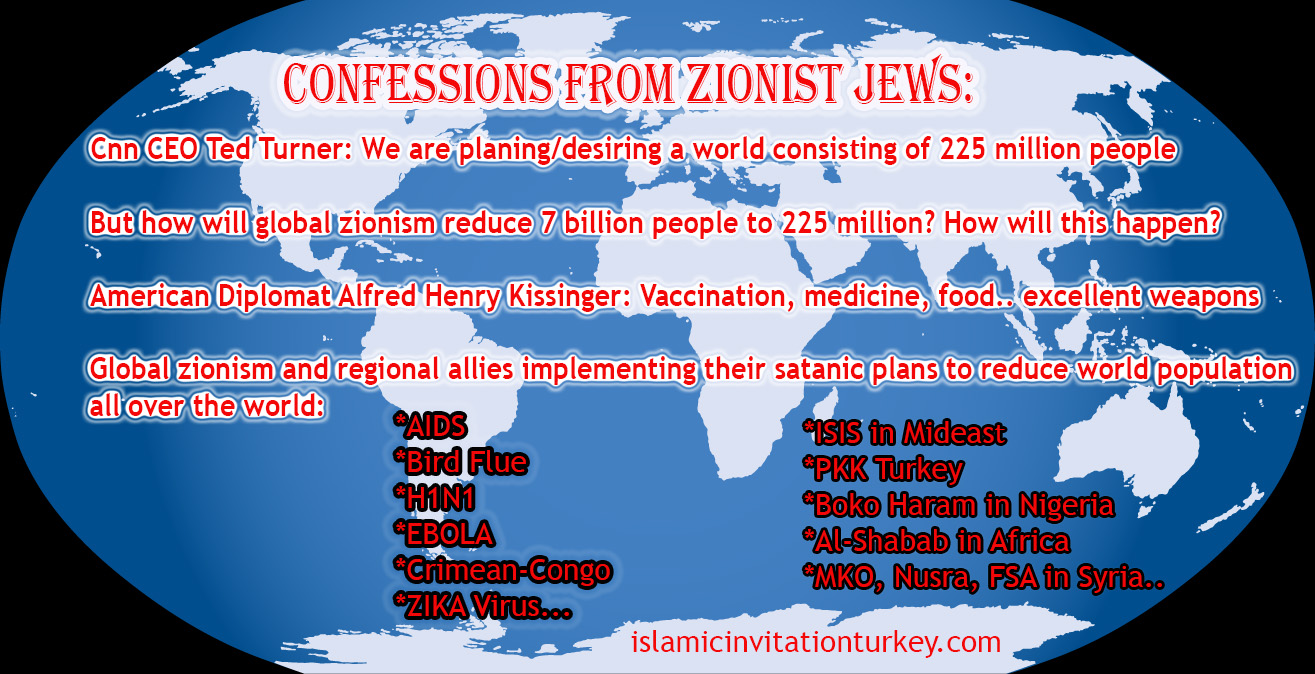 Cnn CEO Ted Turner: We are planing/desiring a world consisting of 225 million people
But how will global zionism reduce 7 billion people to 225 million? How will this happen?
American Diplomat Alfred Henry Kissinger: Vaccination, medicine, food.. excellent weapons Global zionism and regional allies implementing their satanic plans to reduce world population all over the world:
*AIDS *Bird Flue *H1N1 *EBOLA *Crimean-Congo *ZIKA Virus…
*ISIS in Mideast *PKK Turkey *Boko Haram in Nigeria *Al-Shabab in Africa *MKO in Iran, Nusra, FSA in Syria..