Iraq
Middle East
North America
Convoys carrying combat equipment for US occupation forces targeted in southern Iraq
Two logistical convoys carrying combat equipment for the United States' forces in Iraq go over roadside bombs in the city of al-Diwaniyah in the Arab country's south.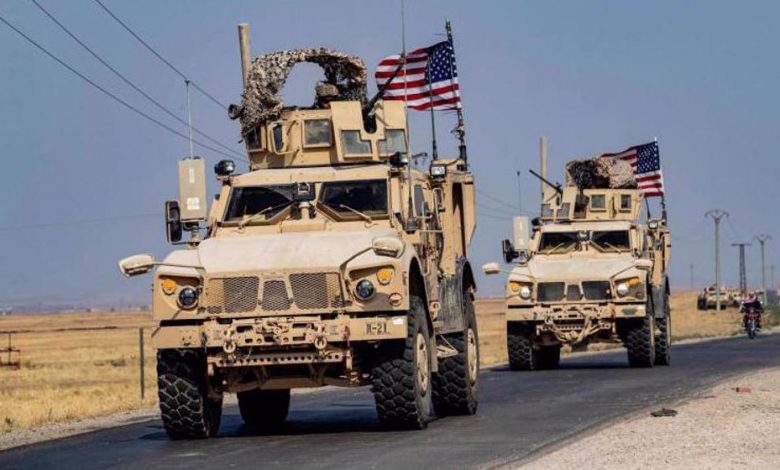 The incidents were reported by sources close to Iraqi resistance groups on Thursday.
The sources identified As'hab al-Kahf (Companions of the Cave), an anti-occupation group, as the party behind the attacks, and cited it as naming the exact locations where the incidents happened.
More details are yet to emerge about the extent of the damage or number of the casualties that the incidents might have caused.
Attacks are rampant against American interests in Iraq, and have risen sheerly in number, frequency, and proximity of location since early last year.
Last January, the Iraqi parliament voted by a landslide in favor of a law ordering expulsion of all foreign forces from the Iraqi soil.
The vote had been motivated by an exceptionally reckless United States' drone attack against the capital Baghdad.
The attack resulted in the martyrdom of many, including senior Iranian and Iraqi anti-terror commanders, Lieutenant General Qassem Soleimani and Abu Mahdi al-Muhandis.
Soleimani was the commander of Iran's Islamic Revolution Guards Corps (IRGC), while Abu Muhandis used to serve as the second ranking official in charge of Iraq's Hashd al-Sha'abi or Popular Mobilization Units (PMU) anti-terror force.
The commanders had played an indispensable role in defeating the Daesh Takfiri terrorist group that the US has been using as an excuse to try to procrastinate in taking its forces out of the Arab country.