Human Rights
North America
World News
Cops across US posting racist and violent material
The police department in Philadelphia, Pennsylvania, has placed 72 officers on administrative duty for allegedly posting racist and other offensive posts on social-media.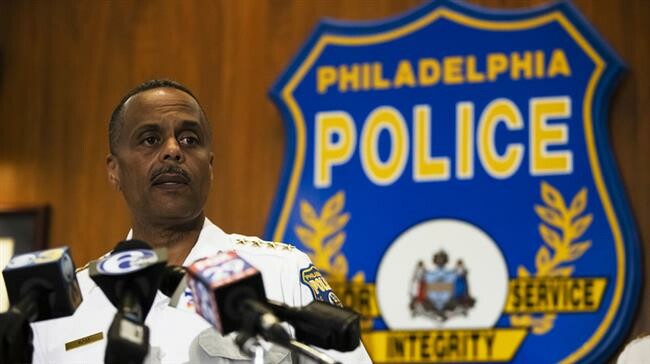 Philadelphia Police Commissioner Richard Ross said Wednesday that at least "several dozen" of the 72 officers now on desk duty will be disciplined and others will be fired, but he did not provide specifics.
"We are equally as disgusted by many of the posts that you saw and in many cases, the rest of the nation saw," Ross said at a press conference.
"We've talked about from the outset how disturbing, how disappointing and upsetting these posts are," he added. "They will undeniably impact police-community relations."
Officials in Philadelphia are describing the action as the largest removal of officers from the street in recent memory. The scandal has implicated more than 300 officers in Philadelphia, a city that has some 6,500 active police officers.
It is the latest fallout since the advocacy group The Plain View Project released thousands of social media posts by current and former officers across the US that contain racist, anti-Muslim, misogynist and violent rhetoric.
Since the data dump, internal affairs officials in police departments including Phoenix, St. Louis and Dallas have launched investigations.
Police shooting triggers unrest in Memphis, TennesseeAt least 24 US police officers have been injured in clashes with protesters in Memphis, Tennessee.
David Rudovsky, a longtime Philadelphia civil rights lawyer who focuses on police misconduct, said the social media posts highlight the widespread problem of racism in US police departments.
"We're all aware of it," Hetznecker said. "There's not anyone who has been connected to the criminal justice system in Philadelphia who isn't aware of the underlying problems of implicit bias and explicit bias that these posts reflect that have existed for a long, long time, for decades."
The Plain View Project recorded offensive material posted by about 2,900 current officers, some in supervisor roles, and posts by hundreds of former police officers across eight police departments.
The database, first reported on by BuzzFeed and Injustice Watch, was undertaken by Philadelphia lawyer Emily Baker-White.
Numerous demonstrations have been held across the US in recent years following white police officers killing unarmed African-American men.
US police officers fatally shoot hundreds of people every year, with a disproportionate number of those being black.