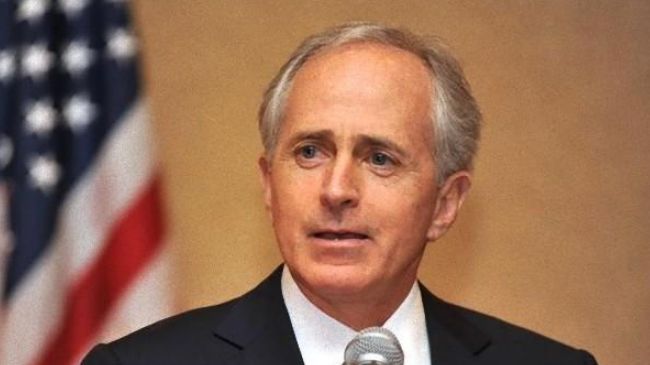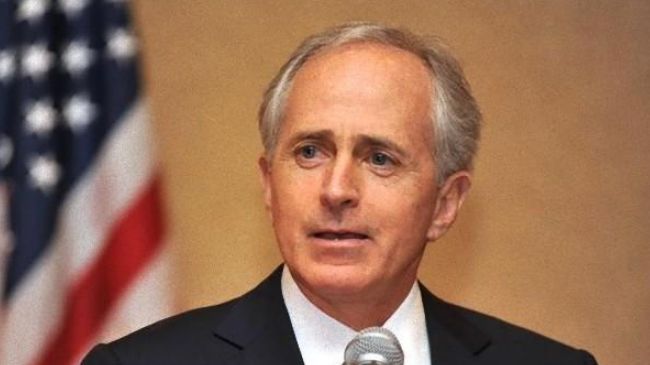 The senior Republican on the Senate Foreign Relations Committee is urging President Barack Obama to expand Russian sanctions to target companies owned by the Russian state.
Obama on Thursday announced new sanctions on top aides and close associates of Russian President Vladimir Putin, warning that much broader penalties would follow if Russia intensifies its invasion of Ukraine.
Sen. Bob Corker (Tenn.) welcomed the move, but called on the White House Friday to waste no time in applying the wider restrictions.
"The president's additional US sanctions announced yesterday were appropriate steps, and he should target a number of state-owned companies to send shock waves into Russia's economy, demonstrating to the Putin regime that this is just the beginning if they intervene further in Ukraine," Corker said in a brief statement.
Russia's invasion of Ukraine last month has only intensified the already strained relations between Washington and Moscow.
The further annexation of Crimea – and subsequent vote rejoining the peninsula with Russia – has led to an escalating series of sanctions between the US and Russia. The escalation resulted in Thursday's announcement by Obama that key Putin allies, particularly those operating in the financial sector, would be subject to the tough new restrictions.
Obama also warned that he would expand those restrictions, potentially to include vital sectors like energy and defense, if Putin expands the occupation.
"Russian must know that further escalation will only isolate fit further from the international community," Obama said Thursday.
Congress is also getting involved, with House GOP leaders introducing legislation Friday to expand the scope of potential US sanctions on Russia to include additional officials and members of the business elite.
The House bill differs from a similar Senate proposal in that it does not include controversial language reforming the International Monetary Fund (IMF), a provision backed by the White House but opposed by House GOP leaders.
Votes on both the House and Senate bills are expected as early as next week.