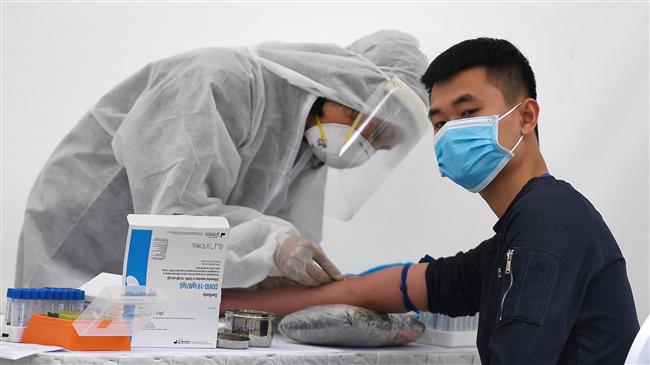 Italy, the world's worst hotspot for the new coronavirus after the United States, has reported a decline in the number of its new cases.
Italy's Civil Protection Agency said on Monday that 4,050 new cases had been registered in the last 24 hours — the lowest increase since March 17 — bringing the total number of infections to 101,739.
Italian officials have been suggesting that the country may be close to the peak of its epidemic, after which new cases will start to consistently drop. Several Italian regions have already been reporting declines in a row.
However, Italy has been registering extraordinarily large fatality figures in recent days. In its Monday update, the Civil Protection Agency reported 812 deaths.
The country has reported 11,591 deaths since the outbreak emerged in its northern regions on February 21, the highest figure anywhere in the world.
Meanwhile, and despite the decline in the new infections, the government has decided to extend containment measures until at least Easter, according to Health Minister Roberto Speranza.
Italy has been on lockdown for three weeks in an attempt to contain its coronavirus outbreak, which is Europe's worst. Nationwide lockdown measures were due to end on Friday.
Coronavirus has now killed over 35,000 worldwide
An AFP tally showed on Monday that the coronavirus has killed 35,905 people worldwide since it emerged late last year in China, with most of the deaths having taken place in Europe.
Citing official figures, AFP reported that the total number of confirmed cases reached more than 740,000 in 183 countries and territories.
US coronavirus death toll rises past 3,000 on deadliest day
The US death toll from the coronavirus pandemic has climbed past 3,000, the deadliest day yet in the country
China records 48 new cases, all imported
China on Monday reported a total of 48 new cases of the COVID-19 disease, with all cases having been imported from abroad, the National Health Commission said Tuesday.
The commission also reported one death.
Mainland China has 81,518 confirmed cases and 3,305 deaths so far.
South Korea reports 125 new cases
South Korea, which has the highest number in Asia after China, recorded 125 new cases, the Korea Centers for Disease Control and Prevention said on Tuesday.
The country now has 9,786 confirmed infections.
Japan's cases exceed 2,000
Japan's infections exceeded 2,000 cases on Tuesday, according to a Reuters calculation based on ministry data and media reports.
Kyodo News reported that seven more infections had been reported in a center for disabled people in Chiba Prefecture, east of Tokyo, on Tuesday.
More cases were confirmed in Ehime, Fukui, Kagawa, and Tokushima prefectures, as well as in a doctor and nurse in Tokyo's cancer research hospital, according to Kyodo and public broadcaster NHK.