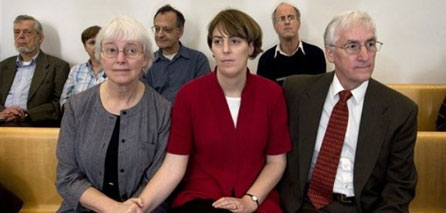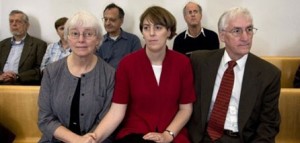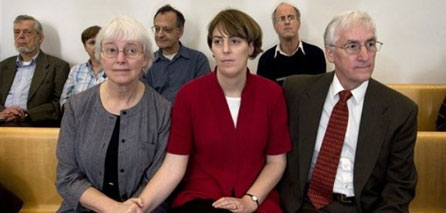 Rachel Corrie's family opened a civil case Wednesday, accusing the Zionist military of whitewashing its investigation into the Olympia activist's 2003 death.
Corrie's parents seek unspecified compensation from the Zionist occupation for the death of their daughter, who was killed at 23 when she tried to block a bulldozer from demolishing a Gaza home. The driver said he didn't see her, and the Zionist military has ruled her death an accident. Corrie's family is demanding a new investigation.
Corrie, who had attended The Evergreen State College, was an activist with the International Solidarity Movement, a group that sends foreigners into volatile hot spots to assist Palestinians.
At Wednesday's opening of the civil case, the Corries' lawyer demanded a new investigation into her death.