Saudi Arabia
Middle East
Yemen
Costly Saudi weapons prove no match for indigenous Yemeni ballistic missiles, drones
Billions of dollars spent by Saudi Arabia on cutting edge Western military hardware mainly designed to deter high altitude attacks have proved no match for ballistic missiles and combat unmanned aerial vehicles that Yemeni armed forces have domestically developed and manufactured, a report says.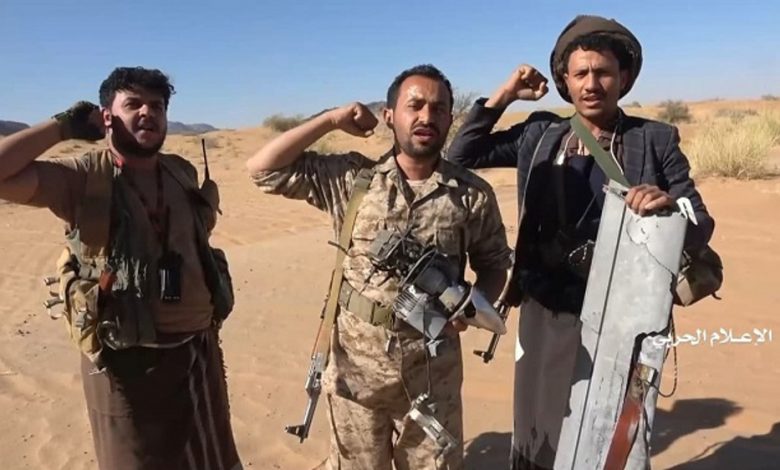 The report on Lebanon's Arabic-language al-Mayadeen television news network said Saudi Arabia and its allies launched a devastating military campaign against Yemen on March 26, 2015, spuriously claiming they would emerge victorious within months.
But more than six years after the onset of the war, Yemen has become a quagmire for Riyadh, and the kingdom has suffered enormous military and economic losses, which are estimated to stand at billions of dollars.
Despite massive efforts by Saudi media outlets to cover up the extent of damage caused to the country as a result of the military aggression against Yemen, the spokesman for Yemeni Armed Forces Brigadier General Yahya Saree once stated in a news conference that more than 10,400 Saudi soldiers have been killed and wounded in action.
Saree noted that 400 Saudi troops were killed and wounded throughout last year.
Moreover, at least 22,615 Saudi-sponsored Takfiri militants loyal to Yemen's former Yemeni president Abd Rabbuh Mansour Hadi have been killed and wounded in battles with Yemeni army troops and their allied fighters from Popular Committees.
Yemeni army soldiers and their allies have also managed to destroy more than 14,527 armored vehicles, tanks, personnel carriers and bulldozers belonging to the Saudi-led military coalition.
Yemeni forces have fired 1348 homegrown ballistic missiles at military sites and strategic facilities deep inside Saudi Arabia and the United Arab Emirates (UAE), the report said, pointing to the attack on the kingdom's major production centers at Ras Tanoura, owned by state-controlled oil firm Saudi Aramco, in early March 2021.
While most of the Yemeni ballistic missiles have struck their designated targets inside Saudi Arabia, dozens have been intercepted and destroyed by Saudi defense systems. This means the Riyadh regime has had to spend huge sums of money to activate the systems for incoming missiles.
Al-Mayadeen highlighted that Yemeni air defense units downed as many as 20 Saudi unmanned aerial vehicles in 2021.
Yemeni army soldiers and Popular Committees fighters also shot down 11 US-built Boeing Insitu ScanEagle spy drones, a US-made MQ-9 Reaper drone, four Chinese-made CH-4 combat drones, two Chinese-made Chengdu Wing Loong drones and two Turkish-made Karayel reconnaissance drones.
The Boeing Insitu ScanEagle is a small, long-endurance, low-altitude unmanned aerial vehicle (UAV) built by Insitu, a subsidiary of Boeing, and is used for reconnaissance. Each ScanEagle system reportedly costs US$3.2 million.
The General Atomics MQ-9 Reaper unmanned aerial vehicle is said to cost some $11 million apiece.
The CH-4 drone has a range of 3,500 to 5,000 kilometers and a 30- to 40-hour endurance. It is capable of carrying six missiles and a payload of up to 250 to 345 kilograms.
The UAV can fire air-to-ground missiles from an altitude of 5,000 meters, enabling it to stay out of the effective range of most anti-aircraft guns. It has price tags around $1 million.
Additionally, Yemeni Armed Forces and their allies, using domestically-manufactured drones and ballistic missiles, carried out 62 large-scale operations against strategic and military targets deep inside Saudi Arabia last year.
According to the al-Mayadeen report, the sites came under attack across the kingdom, including the capital Riyadh, the southern border regions of Jizan, Najran and 'Asir, as well as the Red Sea port city of Jeddah.
The report said Yemeni forces conducted 29 aerial raids on King Khalid Air Base near Khamis Mushait, eight strikes against military aircraft hangars at King Abdulaziz International Airport in Jeddah, plus ten attacks against Saudi Armaco-owned oil facilities in Jeddah, Riyadh, Jizan, Najran and Ras Tanoura.
Al-Mayadeen said Saudi Arabia is believed to have purchased approximately $63 billion worth of Western military hardware since the beginning of the Yemen war, of which $28.4 billion has been spent on arms purchases from the United States. Twenty deals, estimated to cost $ 1.2 billion, were just struck last year with President Joe Biden's administration.
 According to a report previously published by Foreign Policy magazine, Saudi Arabia used to pay $300 million a day to rent two warships escorting six vessels involved in the Yemeni war. 
Each of the warships housed 6,000 marines, as well as 450 military aircraft and pilots. The ships were equipped with artillery and long-range missile systems, which cost Saudi Arabia $54 billion to lease both ships and submarines within six months.
The cost of analyzing information and extracting images and data from military satellites is said to be at around $10 million a day, meaning that Saudi Arabia spends $300 million a month and $1.8 billion in six months for the purpose.
The cost of using AWACS (Airborne Warning and Control System) is estimated to hover around $250,000 per hour, meaning it costs $6 million per day, $180 million per month and $1.80 billion in six months.
Furthermore, Saudi Arabia has spent $150,000 for each short-range missile, $300,000 for medium-sized missiles apiece and $500,000 for large-range missiles. It also spends another $150,000 for the maintenance of military aircraft after every airstrike.
The al-Mayadeen report further highlighted that Saudi Arabia's budget for 2022 has contracted by more than 10 percent compared to the preceding year, as Riyadh intends to allocate 171 billion Saudi riyals to military expenditure. This figure hit 190 billion rials in 2021.
Saudi Arabia, backed by the United States and regional allies, launched the war on Yemen in March 2015, with the goal of bringing Hadi's government back to power and crushing the popular Ansarullah resistance movement.
The war has left hundreds of thousands of Yemenis dead, and displaced millions more. It has also destroyed Yemen's infrastructure and spread famine and infectious diseases there.
Despite heavily-armed Saudi Arabia's incessant bombardment of the impoverished country, the Yemeni armed forces and the Popular Committees have grown steadily in strength against the Saudi-led invaders and left Riyadh and its allies bogged down in the country.