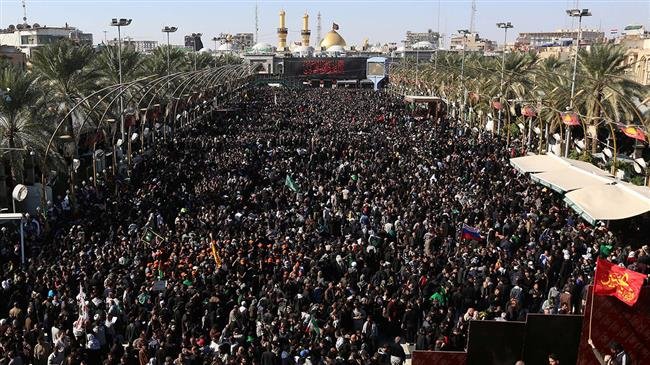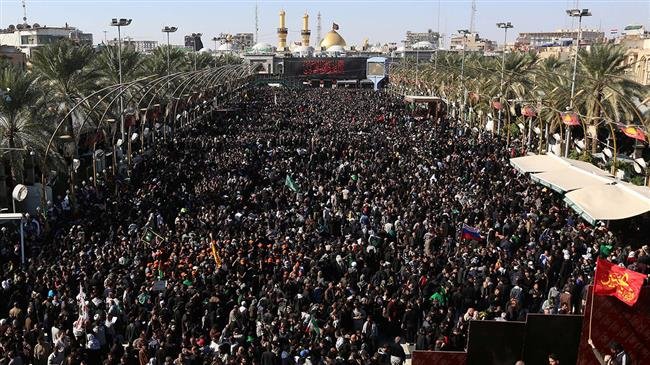 Millions of black-clad pilgrims from across the world are converging on the holy Iraqi city of Karbala to commemorate the Day of Arba'een, which marks 40 days since the martyrdom anniversary of Imam Hussein (PBUH), the third Shia Imam.
Large groups of mourners, most of them Iranians, are traveling on foot toward the holy city to take part in the largest annual Islamic gathering on earth.
They are set to reach Karbala — where Imam Hussein's shrine is located — on October 30.
Thousands of security forces have been deployed along the routes leading to the holy city.
Arba'een, meaning "the fortieth" in Arabic, is observed 40 days after Ashura, the tenth day of the lunar calendar month of Muharram, when Imam Hussein, the grandson of Prophet Muhammad, was martyred along with dozens of his companions at the hands of the tyrant of the time, Yazid I, more than thirteen centuries ago.
Imam Hussein is a highly-venerated figure not only among Shia Mulims but also among Sunnis, Christians, and people of other faiths.