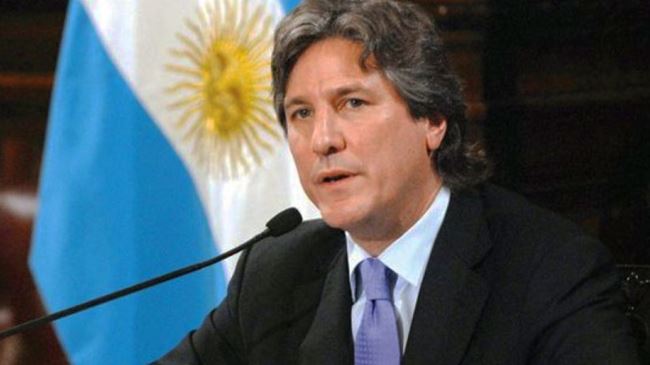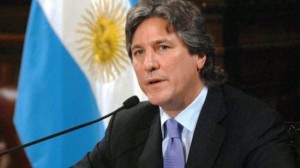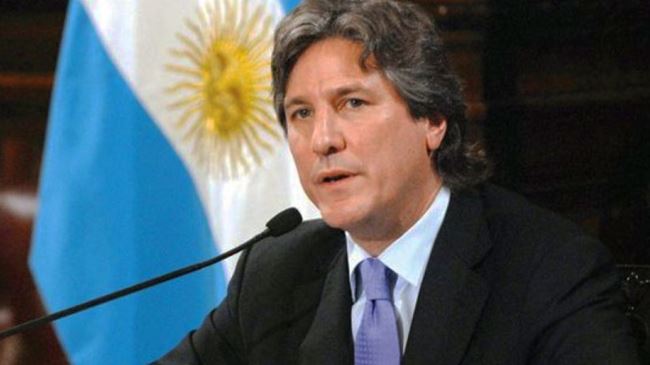 An Argentine judge has filed corruption charges against the country's Vice President Amado Boudou over purchasing a company while he was finance minister in 2010, court sources say.
Boudou was charged with corruption by federal judge Ariel Lijo on Friday over secretly buying the Ciccone Calcografica printing company that prints the country's currency.
He is suspected of using a front man to buy the company when it filed for bankruptcy in 2010.
Judge Ariel Lijo's decision ordered 200,000 pesos ($25,000) to be seized from Boudou. The 51-year-old politician has also been ordered to appear in court on July 16 for further testimony. The judge ruled that he would remain free while awaiting trial.
Five other people, including Boudou's partner and an alleged front man, have also been charged in connection with the case.
Boudou is the first Argentine vice president ever to face such charges while in office. If convicted, he could be sentenced to between one and six years in prison, and banned from holding public office.
Boudou denied all charges in a seven-hour hearing on June 10, claiming to be the victim of a media smear campaign.
According to the Argentine Constitution, the vice president not only replaces the president in its absence, but it is also the president of the National Senate. The opposition demands immediate resignation of Boudou due to the seriousness of the accusations.
If the corruption allegations against Boudou are confirmed, the scandal and the institutional crisis would seriously hit the government of President Cristina Kirchner, as she always stood by him since the investigations started.