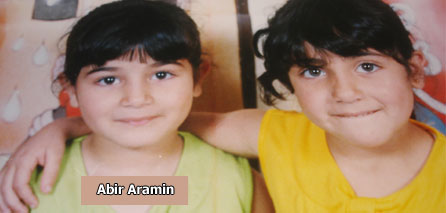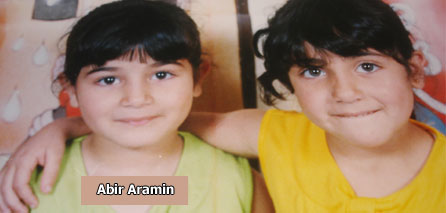 An Israeli court ruled Monday that the state was responsible for the fatal 2007 shooting of a 10-year-old Palestinian girl in a village near Jerusalem.
The court ruled that an Israeli border guard shot Abir Aramin in the head with a rubber bullet in Anata village north of Jerusalem, the Israeli daily Haaretz reported. Abir was buying sweets during a break from school with her sister and two friends when she was killed.
Court confirmed that the shooting "totally unjustifiable," the court found that Abir and her friends were walking down a street from which no stones were thrown, and "there was no apparent reason to fire in that direction," Haaretz reported.
Judge Orit Efal Gabai ordered the government to pay damages to the family.
The civil suit was brought to the Jerusalem District Court after the army and state refused to open a criminal investigation into the killing. An appeal to the High Court to force an investigation was rejected in October 2009, when Judge Beinish ruled that Abir may have been killed by stones thrown by Palestinian protesters.
Judge Orit Efal Gabai said Monday that "There is no debate over the conclusion that Abir was injured by a rubber bullet shot by border guards, which in turn leads to the conclusion that the shooting of Abir occurred out of negligence, or in violation of the rules of engagement," Haaretz reported.
Abir's father is a founding member of Combatants for Peace, a joint Israeli-Palestinian peace group.