Iran
COVID-19 in Iran: 'Prospects look good' as over 50% of target population vaccinated by at least one dose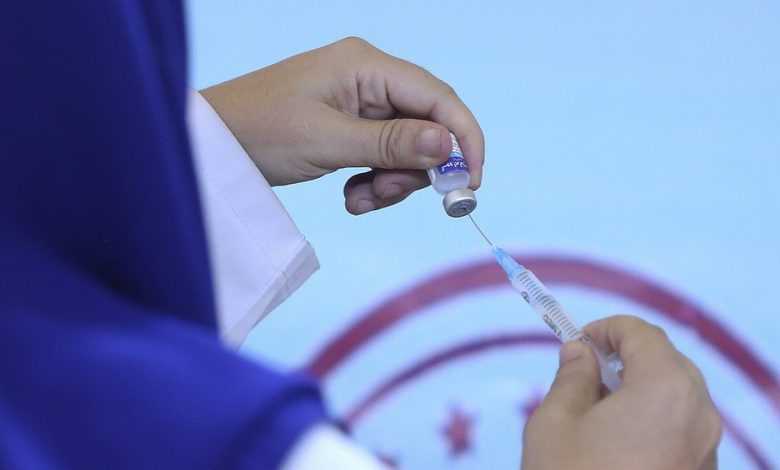 More than 50 percent of Iran's target population have received at least one dose of a COVID-19 vaccine, as the country's vaccination rollout accelerates, made possible in part by larger foreign vaccine imports.
According to the latest statistics published by Iran's Health Ministry on Sunday, more than 35 million people— out of the target population of 60 million — have received at least one dose of a COVID-19 vaccine, while the total number of vaccines injected has exceeded 50 million.
So far, 15,467,255 people have been fully vaccinated, according to the ministry. That includes the 1,169,478 people who have received the shot in the past 24 hours.
In recent weeks, Iran has on average rolled out more than one million doses each day, doing its utmost to make up for a lengthy delay in importing enough shots to complement the vaccination of Iranians with homegrown jabs. Leader of the Islamic Revolution Ayatollah Seyyed Ali Khamenei has said foreign vaccines poured in only after the world saw the success of Iran's homegrown ones.
Iran is among a few West Asian countries capable of developing and producing vaccines. The Islamic Republic has developed several vaccines against COVID-19, including the COVIran Barekat, Razi COV-Pars, Noora, and Fakhra.
According to Kayhan Azadmanesh, the head of the virology research division at the Pasteur Institute of Iran in Tehran, Iran possesses the technology and know-how of producing vaccines, "so why not use it?"
In an interview with the prestigious scientific journal Nature last month, Azadmanesh said that due to Iran's ability to produce vaccines and in order to ensure the safety of Iranians, "it makes sense to develop a variety of vaccines using different research and development strategies, as China has done."
The increase in vaccinations in Iran began after the administration of President Ebrahim Raeisi, who had made the provision of vaccines and the fight against the deadly virus a top priority, took charge. Faced with a pandemic that exacerbated the country's already hard-hit economy, which has been under severe US sanctions since 2018, President Raeisi's administration has been pressing ahead with a major vaccination drive so that the government and businesses would be able to return to normalcy.
In remarks on Saturday, the president said that 70 percent of the Iranian society would be vaccinated within days. He said vaccinating 50 million people was made possible only through "invaluable efforts."