Latin America
Crisis hits Brazil's meat industry over health scare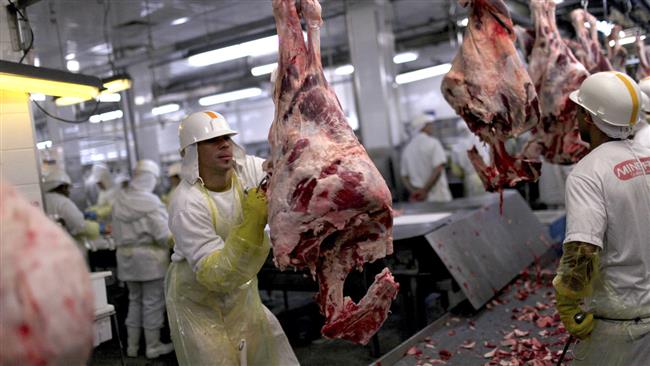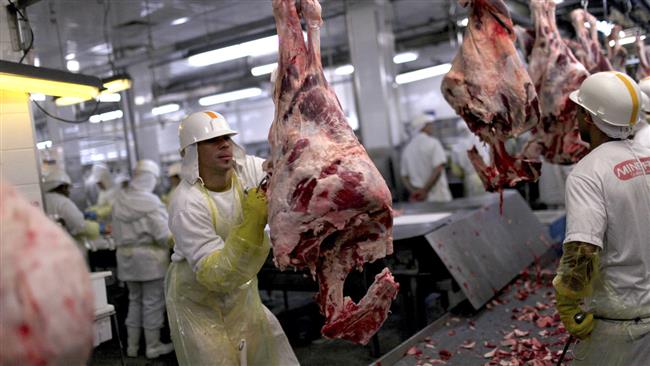 Concerns are rising over the health of meat products exported to global consumption markets by giant South American producer Brazil. 
Following the disclosure of a scandal in Brazil that involved bribing inspectors to certify tainted meat, consumers are announcing bans on imports of animal products from the country.
China, Hong Kong and Japan, respectively the first, second and third top consumers of Brazilian meat, have all already suspended all imports.
Other important markets, notably the European Union, have stopped any imports from the 21 businesses under investigation.
Brazil's government has appealed to the World Trade Organization's (WTO) members not to impose "arbitrary" bans on the country's more than $13 billion meat export industry, AFP reported.
Other reports say the growing ban on imports of Brazilian meat has almost brought exports of one of the world's leading suppliers together with the US to a complete halt.
Officials have been scrambling to contain the damage since police announced the results of the two-year investigation last week.
According to police, the health inspectors involved were bribed to certify meat no longer fit for consumption, while additives were used to mask problems in the produce.
Exports have been stopped from all meat processors under investigation, and at least 30 people have been arrested.
In its letter to the WTO, Brazil pressed its message that a few bad apples were at fault for the scandal and that the Brazilian food industry itself was in good health.
It pointed out that of 11,000 employees at the agriculture ministry, 2,300 work as inspectors on animal products and "only 33 individuals are being investigated for improper conduct," AFP added in its report.